How to take reference photos with a smartphone camera
What if I told you that you can improve the quality of your independent artwork just by learning how to take reference photos using the camera in your smartphone?
If you're anything like me and nature's your main source of artistic inspiration, you'll often notice subjects you'd like to paint whilst you're out and about.
When that happens, most likely you'll reach for the camera in your pocket: the one that's built into your smartphone. Because most of us carry these all the time, we tend to underestimate just how good a result it's possible to achieve using even a basic smartphone camera.
Even if you have a big, fancy camera at home, the odds are that you'll have your cameraphone with you more often.
Learning just a few basic tips on how to take reference photos with a smartphone camera can make the difference between whether the subject that stopped you in your tracks ends up being recreated on your paper, or ends up going no further than your phone's camera roll.
In this mini class, we're joined by guest tutor and professional nature photographer Adrian Davies, who's going to share a few simple photography tips you can try next time you're using a cameraphone to take a reference photo for making art.
Painting from photos can really get your creative juices flowing. If you aspire to (or already) paint from your own photos, you'll find that the creative process begins in that moment when your camera's in your hand, and you're deciding on a composition.
if you take or collect your own reference photos, the other important thing is that you're able to find them again when you're ready to create. You can find tips here on how to curate a digital photo library.
I really hope you've found this mini class helpful and that you'll put Adrian's tips into practice next time inspiration strikes. If you've enjoyed watching or found this useful, or if you have your own tips to share with others, please leave Adrian and I a comment below. We'd love to hear from you!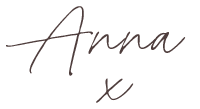 Subscribe to blog updates
The information you provide here will be used only to deliver the email course, along with other relevant updates from me. You can unsubscribe anytime. Click here for our privacy policy.