Learn to paint watercolors with 'wow' & more
...in as little as 20 hours!
Build a lasting art practice, inspired by nature.
Learn to paint watercolors with 'wow' & more
...in as little as 20 hours!
Build a lasting art practice, inspired by nature.
You don't need 'talent' to do what you see here. You need to practice using a method you can trust. It's quicker and easier than you think.

I'm a watercolour artist & founder of Nature Studio. I specialise in detailed nature-inspired realism and I'm honoured to have taught tens of thousands of people to paint the way they've always wanted to. Enhancing their wellbeing and creativity as they blossomed into artists.
I'm a watercolour artist & founder of Nature Studio. I specialise in detailed nature-inspired realism and I'm honoured to have taught tens of thousands of people to paint the way they've always wanted to. Enhancing their wellbeing and creativity as they blossomed into artists.

Despite longing to paint, do you somehow feel blocked when it comes to actually doing it?
Perhaps you:
Find it really hard to prioritise painting, putting everything - and everyone - else first and ignoring the creative calling from within
Feel intimidated at the thought of the blank sheet of paper and trying to get started with a painting, or do start but then...
Get frustrated by the results you do get as they fall short of what you were aiming for
Regret the "lost time" spent not painting and wonder how good you might have been if only you'd started sooner
Our creativity is so personal, and comes from so deep within us, that all kinds of barriers can get in our way without us even realising.
"I'm a self-taught, award winning artist... who went 7 years without picking up a brush.

I'm now an award-winning artist, and founder of Nature Studio. But I didn't go to art school. In fact I spent 7 years without painting at all.
Although my childhood was filled with painting, drawing, and art I grew up thinking that being an 'artist' wasn't a sensible career option, so I went off to university and got myself a "proper job".
Despite my promises to myself that I would paint in my spare time, I didn't. But my longing to paint and for the rhythm of a creative practice never disappeared. I expect yours hasn't either.
It's really frustrating to be a creative person without a way to express their creativity. Tricky tutorials can leave you discouraged and wondering if you just don't have what it takes.
After teaching thousands of people, I know all creative people - including you - have what it takes to be an artist.
Creating art and painting are central to my life now, but I spent years in the creative wilderness.
So I founded the online membership, Nature Studio, because I know how hard it is to make time to develop new creative skills, get through the self-doubt, and be inspired and committed enough to stick with a regular art practice. If you're ready for more, then I invite you to join the Nature Studio membership. Our online membership offers top-quality video lessons in creating paintings and art inspired by nature. Join some 6000 members from over 100 countries painting their way to a more creative life."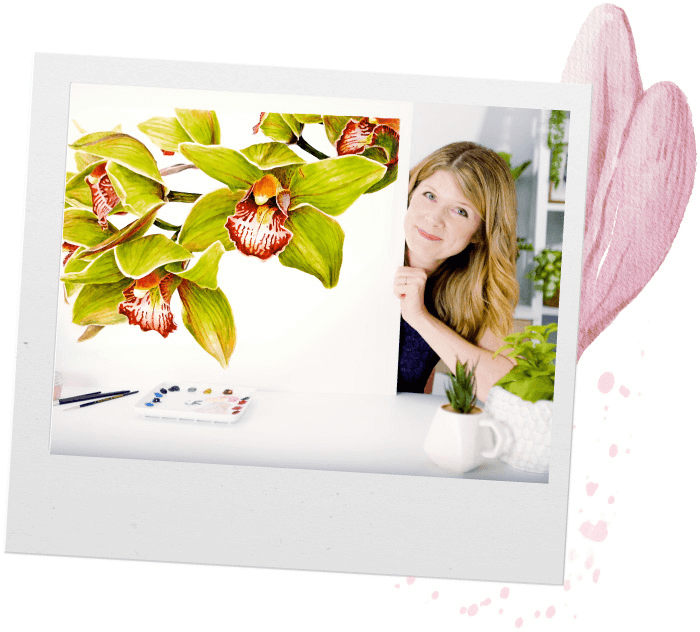 Become the artist you want to be. Let nature rekindle your creativity.
In 20 hours or less you can learn how to:
Even without any art experience.
Learn on-demand from world-renowned artists, in the comfort of your home.
Unlock over 200 nature-inspired art tutorials so you can relax and learn to make…
Realistic watercolour paintings
At the heart of Nature Studio is the deep library of realistic watercolour tutorials and courses teaching Anna's unique wet-on-dry method.
The crystal clear teaching style makes it easy to learn how to capture detail, recreate value, colour and texture - even as a beginner.
See clear progress as you gain skills with each lesson. You'll learn to see even more beauty in the details of nature, experience more wonder, and relax into the meditative practice of capturing what you see.
110+ realistic watercolour tutorials including plants, animals, birds & more. (Value: $5250)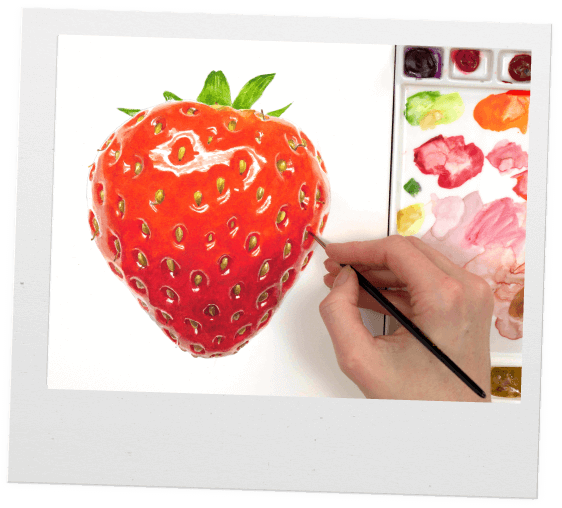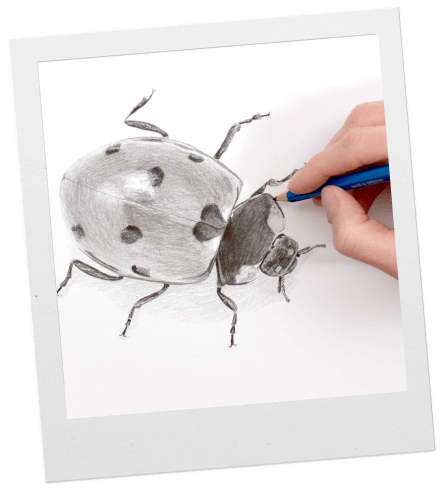 Realistic pencil drawings
Learning to draw is easier than you think - when you learn in the incredibly clear, methodical way that Nature Studio teaches.
You don't need to be able to draw to paint realistically (our members get traceable drawings for all painting tutorials), but you will be amazed at what you can capture with just a pencil, paper, and inspiration from nature.
20+ tutorials and growing, covering plants, birds, insects & more. (Value: $500)
Loose watercolour painting, nature journaling, photography & more
In addition to realistic watercolour, and drawing, you also have access to a growing collection of courses to deepen your skills and inspire you.
Explore nature journaling, loose watercolour painting and photography. However nature inspires you, we'll help you get the creative results you're looking for and develop an artistic practice for the long term.
60+ nature inspired tutorials & courses (Value $500)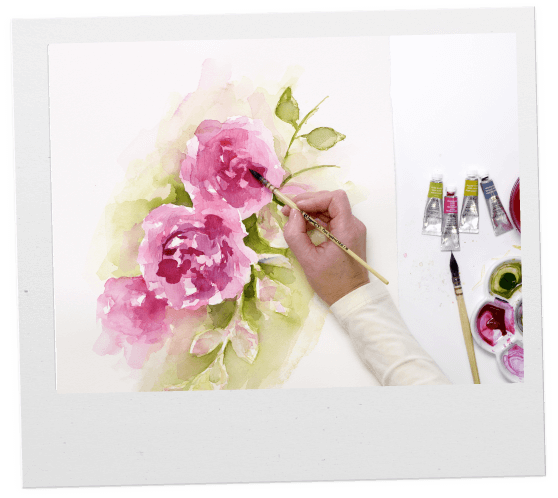 This unique, proven teaching style will help you succeed - even if you've been disappointed before.


Nature Studio lessons are completely different from how you've learned before for one simple reason: While Anna is an award-winning artist now, she's completely self taught.
Being 100% self-taught means she's learned everything herself by trial-and-error - and plenty of paper crumpling - over many years. So she can clearly explain the reasons for everything she recommends.
Anna's approach has been applied to all the Nature Studio classes, even those by Guest tutors. Everything is broken down moment by moment, so you can follow any tutorial without having any prior artistic experience. You'll feel encouraged as the entire creative process is demystified like you've never seen before.
Save time - and crumpled paper - by learning this uniquely clear method that has already helped hundreds of thousands of people, of all experience levels.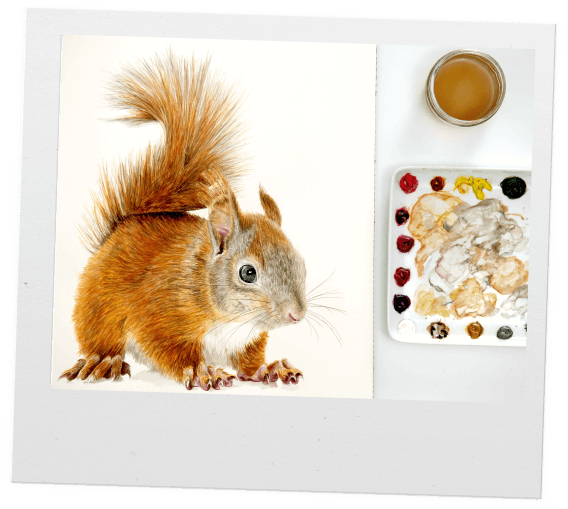 Nature Studio's video tutorials will walk you through how to paint different subjects step-by-step-by-step. You'll understand and seamlessly practise your painting skills to get a great result you're proud of.
This focus on both process and results also helps you to overcome emotional blocks and negative self-doubt, transforming your creative experience into one that's newly positive, empowering, and fun!
Woah... back up! What's all this about learning this in as little 20 hours?
As Josh Kaufman writes in his best-selling book, The First 20 Hours, rapid skill acquisition is possible with 3 things you will get as a member of Nature Studio:

Every lesson uses our signature clear, encouraging approach to painting, drawing, photography, and more. We show every tiny step, from setting up your workspace to the ins and outs of elevating your skills as they develop.

Having the right tools makes a really big difference in the results you get from your efforts - and it doesn't have to be expensive! All tutorials include exactly what supplies are needed, links to exactly what to buy, and ideas for how to save.

Each lesson is checked to make sure you gradually learn new skills, practise core skills with ease, and avoid common mistakes. And making time for creativity has never been easier with feedback and accountability.
Nature Studio membership includes...

200+ stunning tutorials
Learn everything you need to create realistic watercolour paintings, and realistic pencil drawings - no experience required. Our crystal clear teaching style makes it easy to learn how to capture all the details of nature with your own hand, lesson by lesson. Subtitled in: English, Español, Nederlands, Français, Deutsch, हिंदी, Italiano, Português and Svenska.
200+ videos (Value: $6250)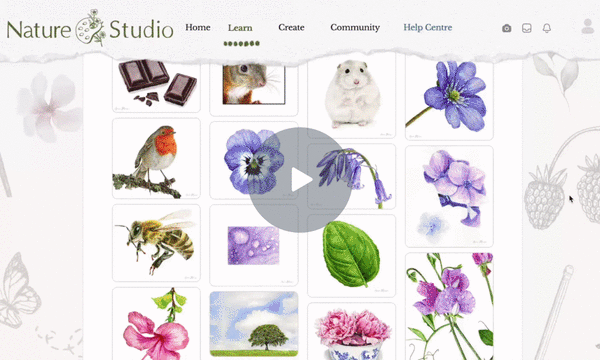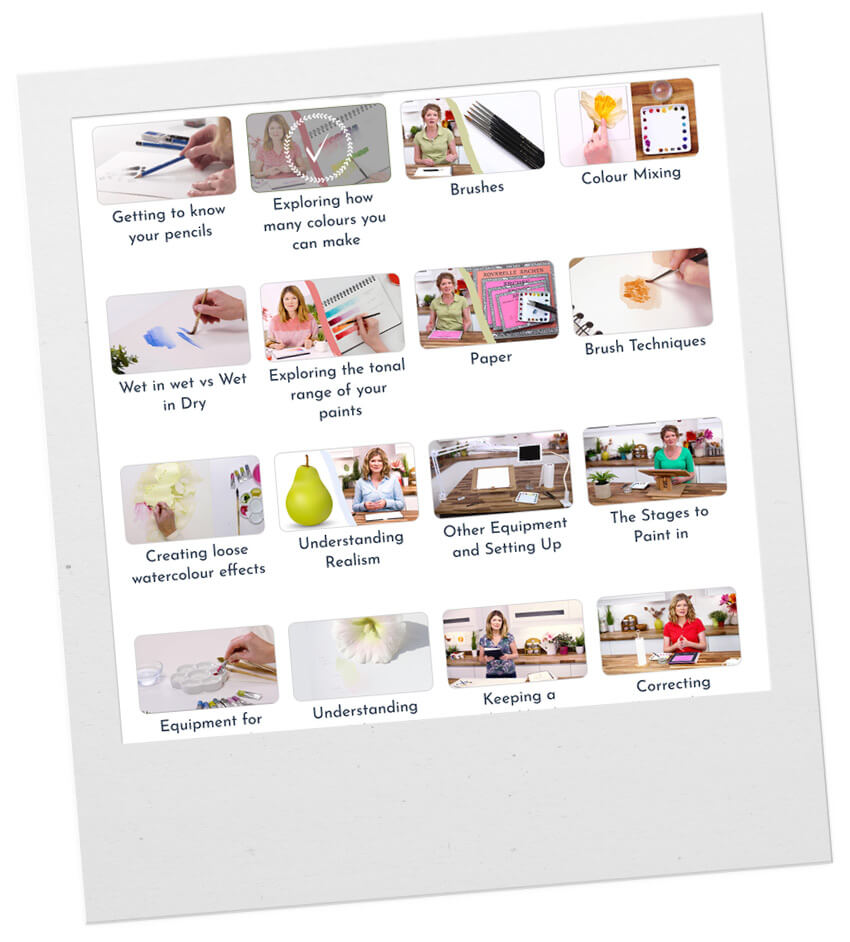 Full knowledge base access
Called the Knowledge Base, these shorter videos are the ideal reference for getting a refresher on the process, brush on up a specific technique, choose supplies, or how to fix common mistakes. You'll never be stuck again!
40+ videos (Value: $1200)
Community and feedback
Get the accountability and support you need. Connect with our tutors and thousands of artists in our private community. There's discussion forums for sharing challenges and accomplishments, and you can even ask for feedback on your work. There's also co-creating art sessions live on Zoom and small-cohort support & interest groups.
5000+ like-minded members (Value: $200 per year)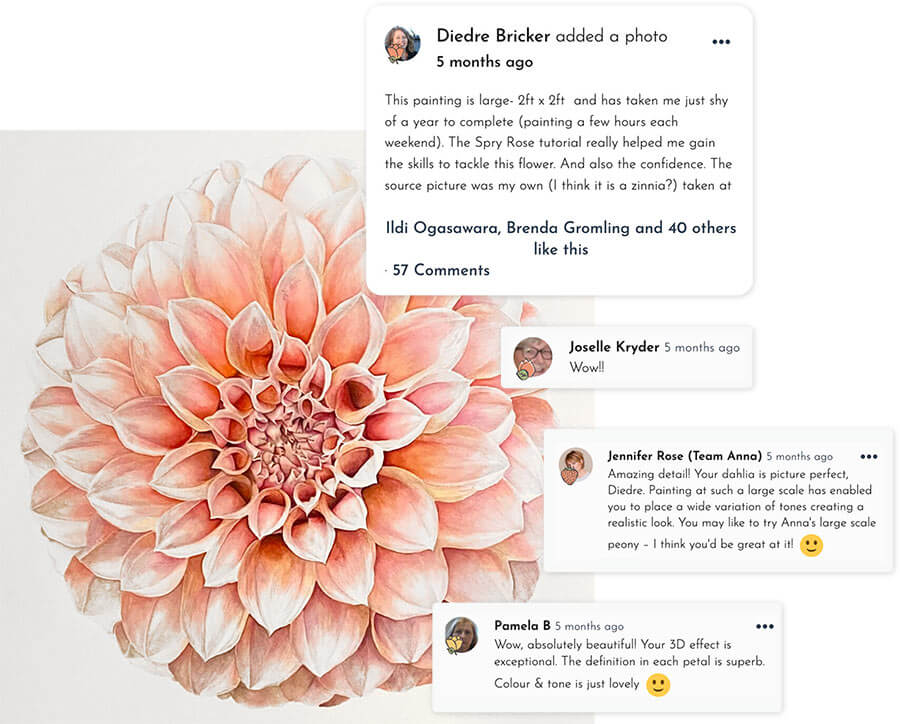 Inspiration 24/7
When you're ready to start painting and drawing independently we have libraries of reference photos to inspire you, including ones supplied and shared by members.
100s of high quality photos to browse and get sparked by (Value: $500)
Help sticking with it
From advice on how to schedule sessions, help to find an 'accountability buddy', to courses to help you get back into your practice if you've had a break from it, we'll support you through all the pitfalls that go with the decision to honor your creativity.
Creative connection around the world (Value: Priceless!)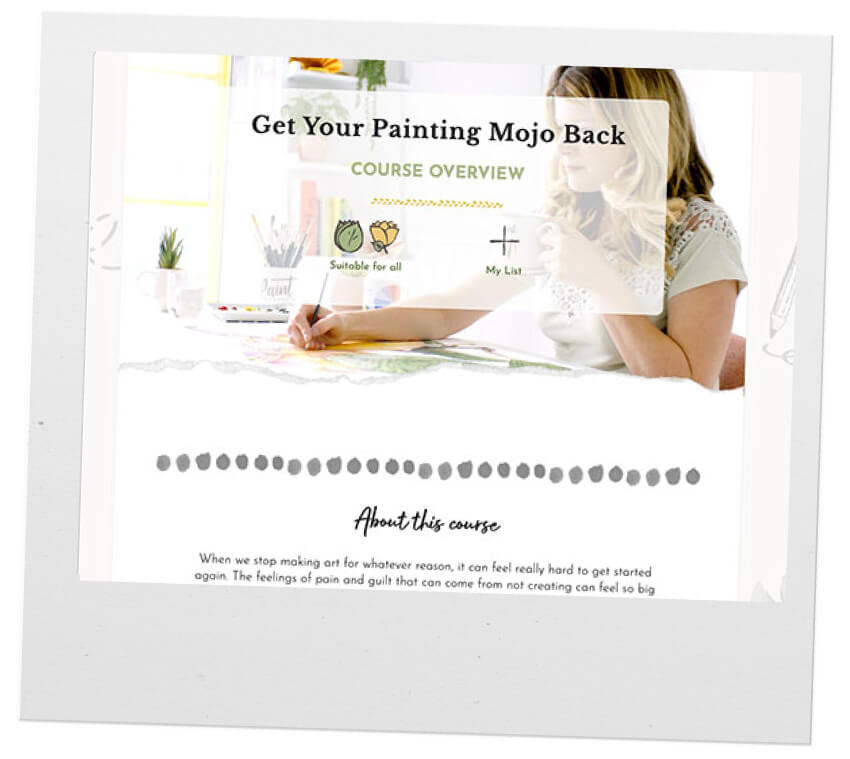 And every month, there's...
A gorgeous new, full length tutorial - With dozens in our pipeline, you'll never run out of inspiration
A new image added to the Inspiration Library - Use our searchable library of high-quality, ready to use reference photos build your skills, and create original artwork
A member-led painting challenge for accountability, inspiration, and community that makes it fun and easy to stick with your art practice
A prize for the Artwork of the Month winner to highlight our talented members, of all experience levels
Four weekly emails sent to you (one a week!) packed with inspiration, news and a community round-up to keep you connected with your creativity


Explore our library of classes
Browse highlights from our library of gorgeous nature-themed painting and drawing classes. Every step is explained, with something to challenge and inspire artists at every experience level.
All
Animals
Birds
Botanicals
Drawings
Insects
Loose
Others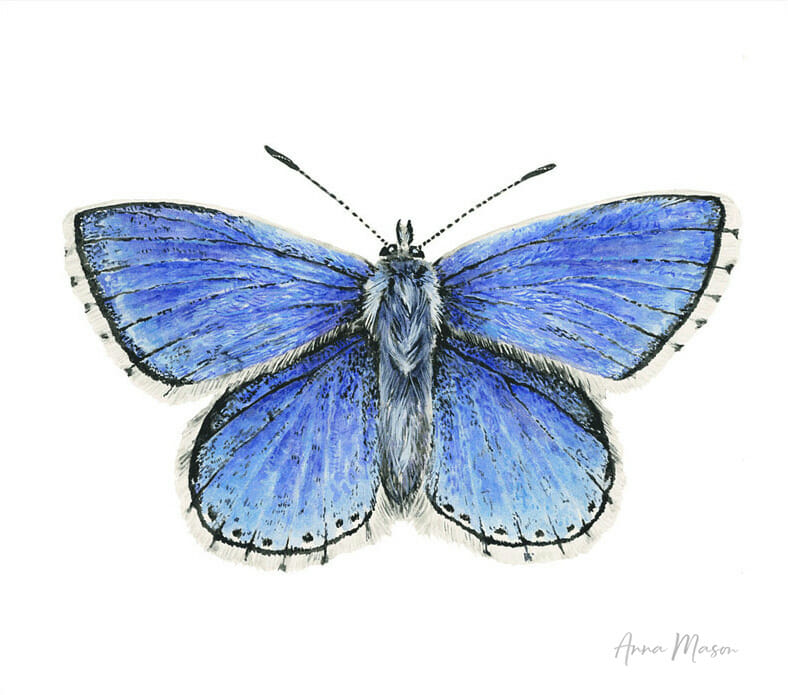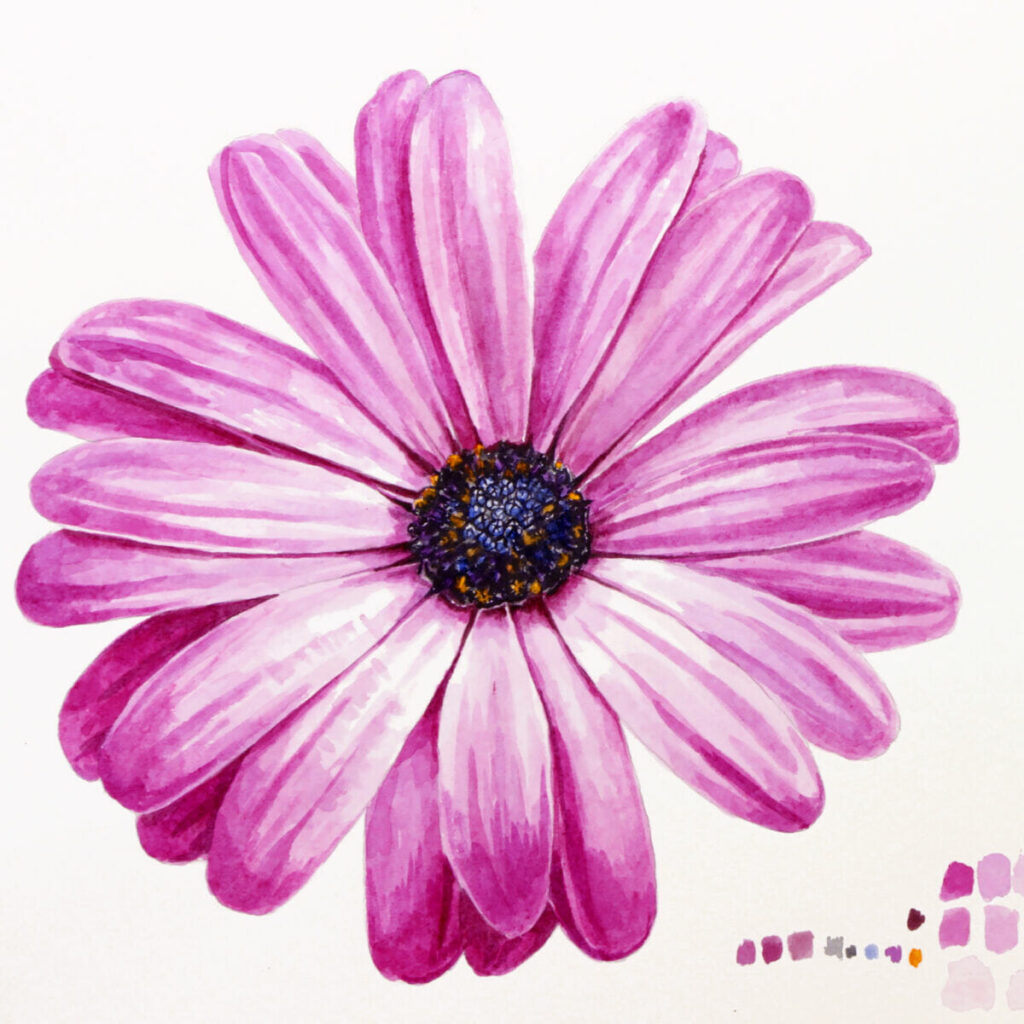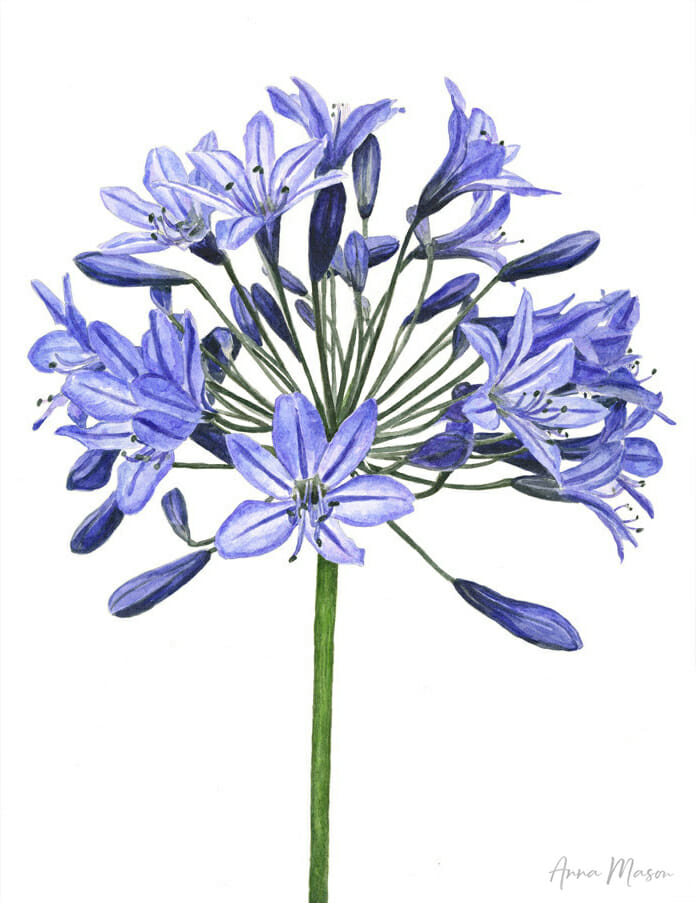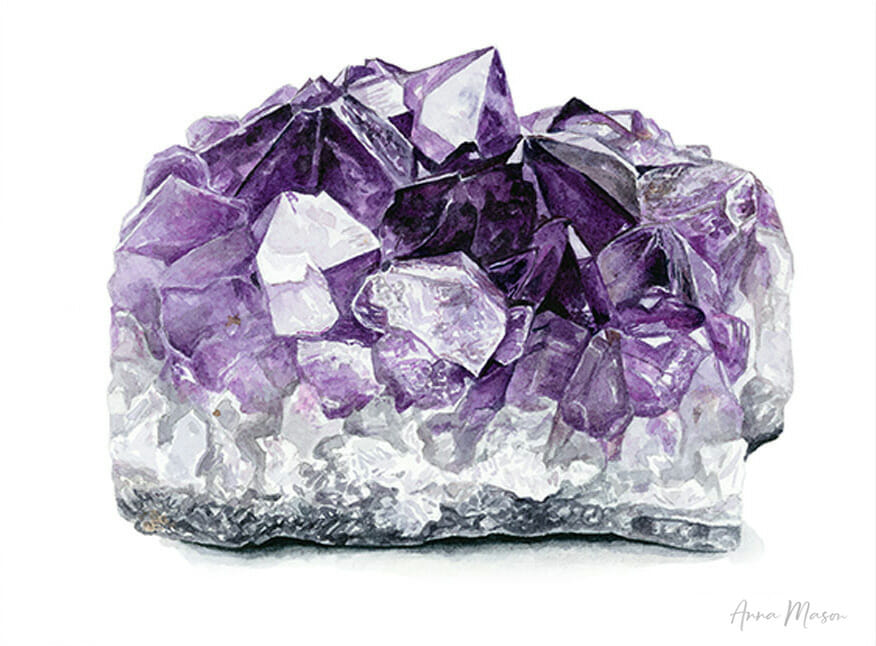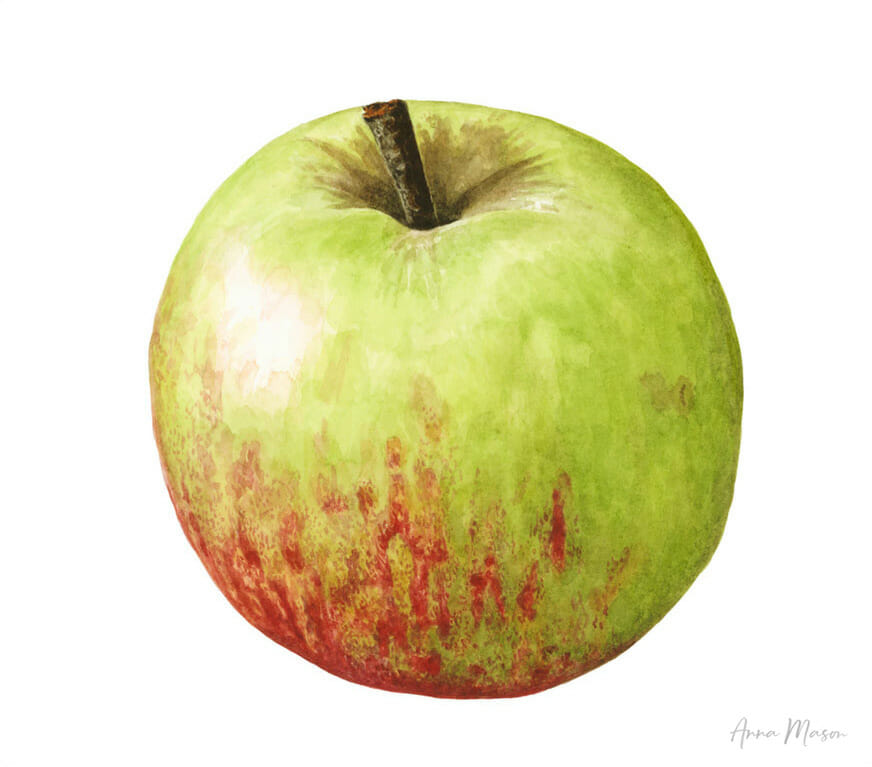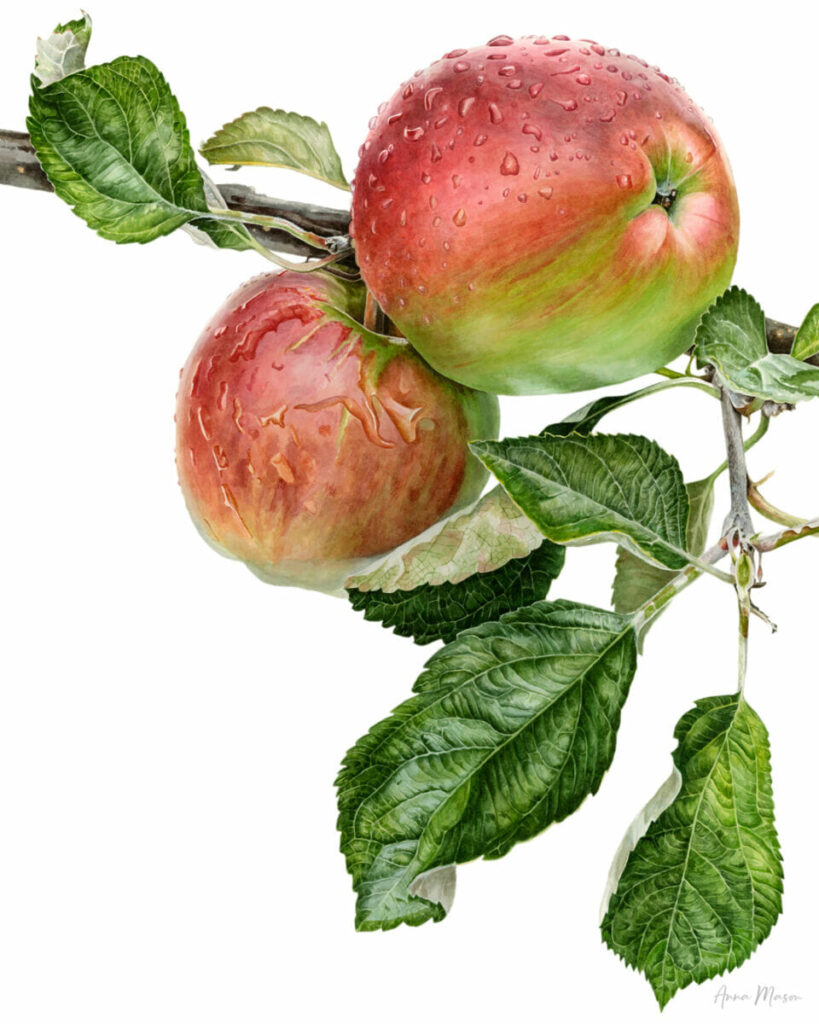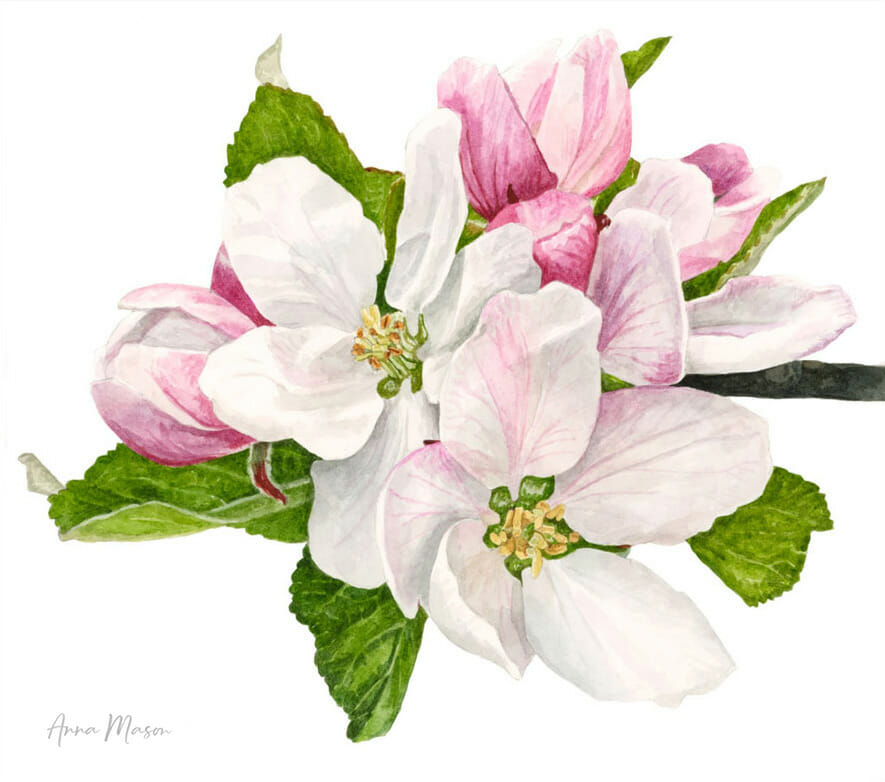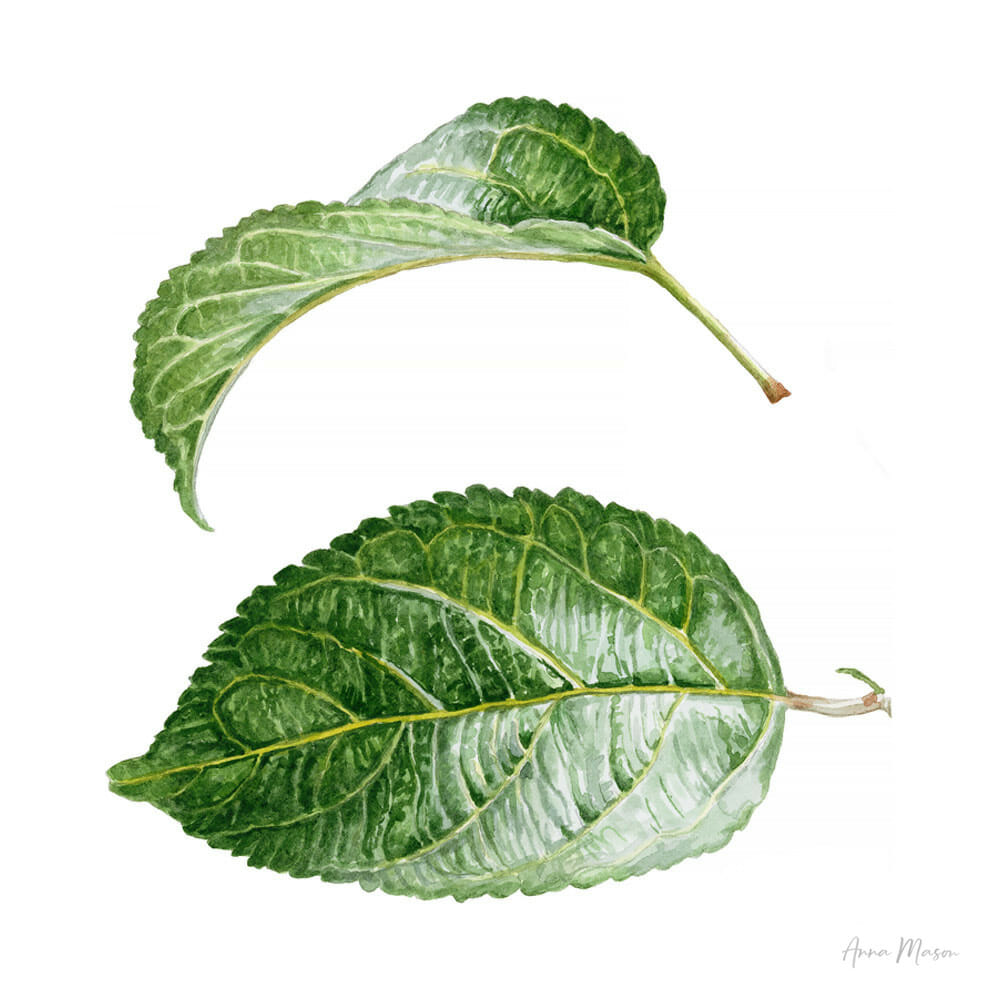 When members join Nature Studio they quickly notice a big transformation in the painting results they can achieve, just from following the tutorials.
Here are just a few examples of how their skills transformed…

"Nature Studio has definitely helped me on my watercolour journey."
"I started doing watercolour during covid and I struggle to find time to paint sometimes but the membership has definitely helped me on my watercolour journey."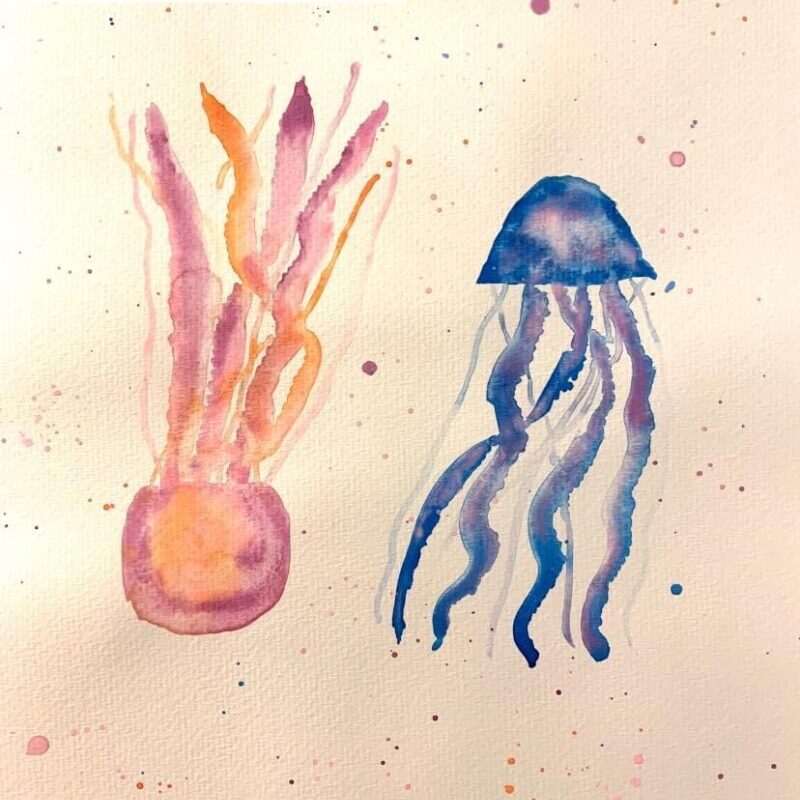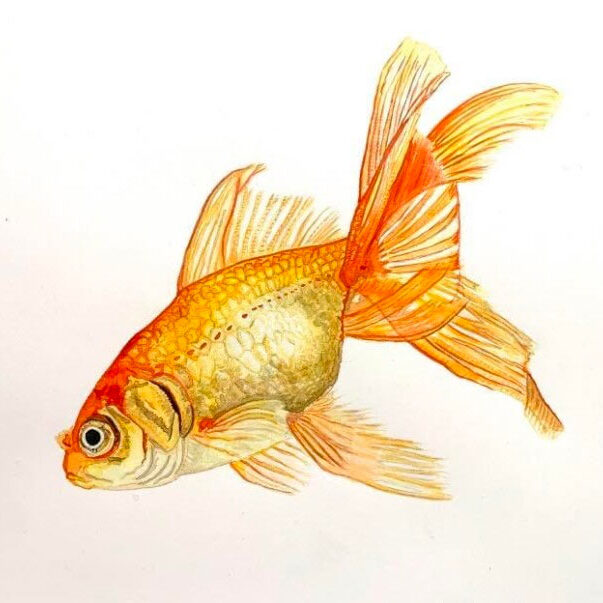 "Painting is now part of my life."
"I am very proud to be a member as I have learned so much from Anna that painting is now part of my life. Anna's methods and techniques are so skillful and effective that they have changed my way of painting after two years! These before and after paintings say it all!"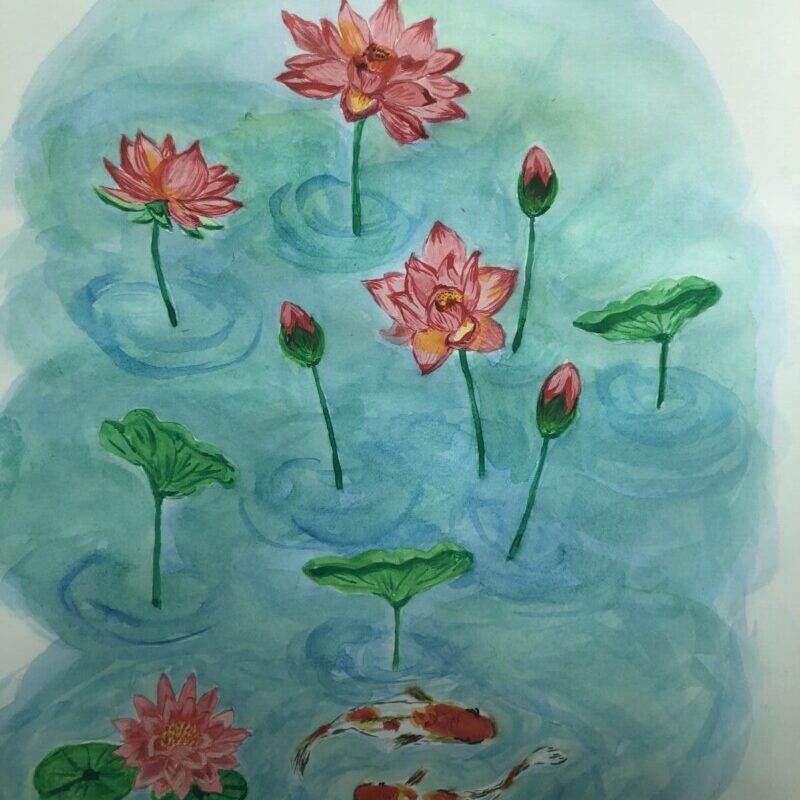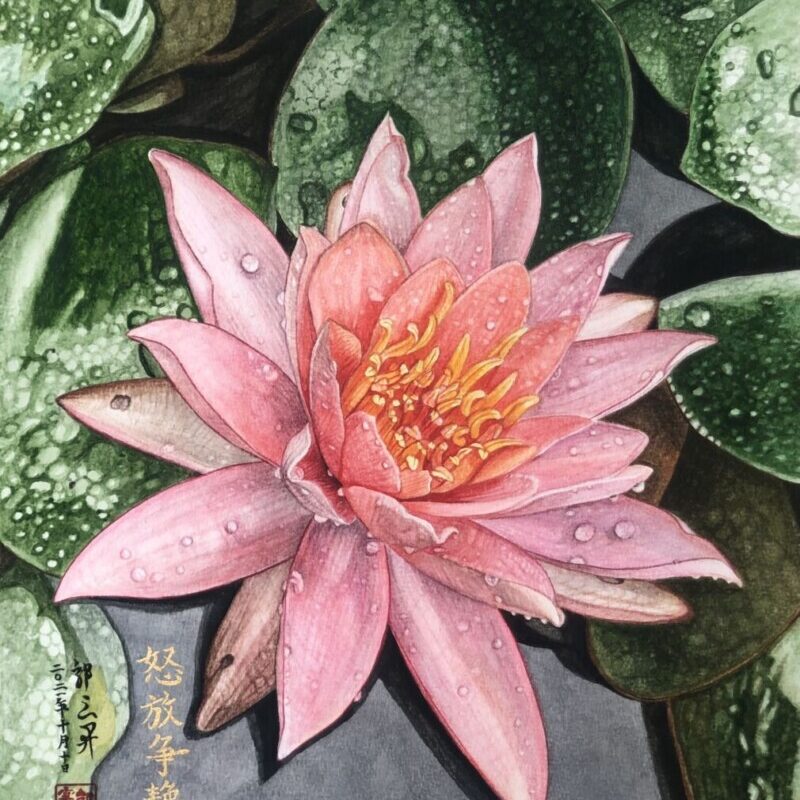 They're not the only ones!

Join thousands of real people turned proud artists
The work from Nature Studio members that you see on this website isn't touched up or altered in any way — these are real paintings done by people just like you, who learned how to paint in the comfort of their own homes.
Many of the artists you see here were beginners with little or no experience, yet they learned to paint with watercolours like someone who had been painting for years.
Here are just a few real examples of what members have achieved:

Your online membership includes…

Full access to 200+ tutorials including:
110+ realistic watercolour painting
20+ realistic pencil drawing
60+ bonus tutorials, from loose watercolour to photography
Value: $6250

40+ knowledge base tutorials, including:
Beginner, intermediate, and advanced painting techniques in realistic watercolour
Choosing supplies
Fixing common mistakes
Value: $1200

Community and feedback
Full access to private community
Request feedback from mentors on your art
Find an accountability buddy
Value: $200/year

Inspiration Library
100's of high quality nature and botanical reference images
Photographs from Anna Mason's personal collection, and from members all over the world
Value: $500
And every month, there's...
A new full length tutorial - With so many tutorials to explore and new additions every month, you'll always have a gorgeous new project to enjoy
A new painting challenge led by our members - Get the accountability, inspiration, and community that makes it easy to create regularly
A fresh high-resolution reference image added to the Inspiration Library - So you have the clear, professional quality reference images you need to build your skills and create original art
An Artwork of the Month winner and prize to highlight our talented members, of all experience levels
Inspiration in your inbox every week - You'll stay connected with your creativity with a weekly email full of inspiration, news, and the latest from your fellow artists in the community
You can cancel at any time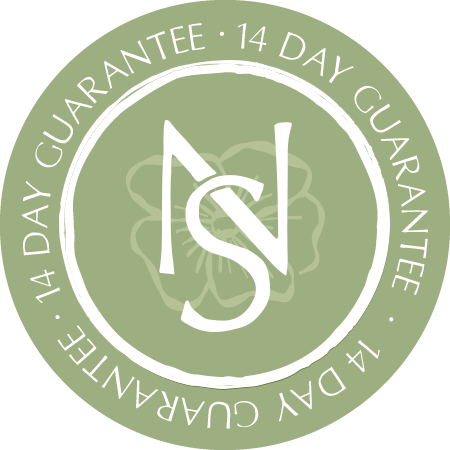 Love it or we'll cover it! Our membership comes with a 14-day money back guarantee. If within two weeks of joining us you change your mind, all you need to do is email us and we'll happily refund you in full.
Not ready to commit? Make sure our teaching style is right for you. Take a free class and see how you do.
What members say about Nature Studio

"Nature Studio helped me take my painting to the next level!"

"I used to get so frustrated with my painting because the end result just wasn't what I envisioned. But now, learning from Anna has shifted has changed my mental state and the way I approach my paintings! The satisfaction I now get when I complete a painting and am happy enough to hang it on my wall… THAT is rewarding!"
- Wayne, USA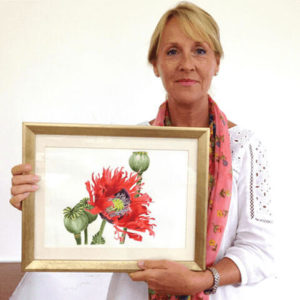 "I am absolutely thrilled to have finally discovered a professional online course that teaches every detail – from how to hold the brush, mix the paint, the markings to make, and most importantly Anna's unique painting method."

"I came across Anna's book in the local library – and her method of teaching watercolour was an absolute revelation! My progression with Nature Studio membership in only 2 months is astounding.
I've been on at least 14 Adult Education art courses over the last 20 years and bought numerous watercolour books – all of which resulted in extreme frustration as none of them actually taught me 'HOW' to paint. I am so excited by Nature Studio I feel evangelical about it!"
- Sally Flier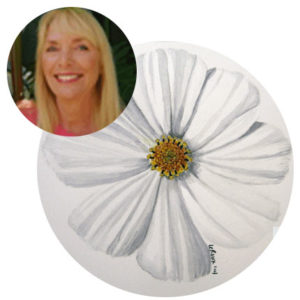 "I have learned more in the first tutorial than I learned in the 6-week class I took at the local college. Nature Studio tutorials are the best out there!"

"I just retired and wanted to take up watercolor as a hobby. I am so lucky to have found Nature Studio.
I term my painting as Zen Painting because after listening to the lesson, I am able to enter into a Zen state of mine when painting. My mind is not analyzing what I am doing, instead I am painting from a calm and peacefulness state, applying what the lessons had taught me.
It is not only very relaxing but then when I look at what I have painted I am WOW'd. Thank you Anna for sharing you knowledge and skills."
-Margie LeRoux

"Anna's guidance and determination to encourage every level of 'artist' reflects her kind, gentle and caring personality."

"Anna's 'method' is infallible and I no longer ever feel the need to 'start again' if something goes wrong, as it can always be rectified by the addition of more layers, tones and contrasts. That is what I like best with this process.
Most of all Anna's teaching is incredibly clear and inspiring. It is so easy to follow and repeat over and over again."
-Stella Baker
Questions other artists asked
Deciding to honour your creativity and invest in your skills is a huge step forward in your artistic journey. Saying "yes, it's time to let myself do this" is powerful and liberating.
But there are probably some "what-ifs" you need to know about first, so here are some questions that other thoughtful artists have asked before they joined:
Nature Studio was founded by renowned nature artist Anna Mason and the majority of the video classes are delivered by her, featuring her unique, step-by-step approach to creating life-like watercolors and drawings.
This crystal clear and methodical teaching style has also been used when creating classes from selected Guest Tutors so you're always shown exactly what to do AND why to do it. It gets superb results. But don't take our word for it, take the free classes for yourself!
The majority of the video classes, including new ones added regularly, are delivered by Anna Mason, featuring her unique step-by-step teaching. 
Anna also hand picks Guest Tutors to contribute classes to Nature Studio in different media & styles and to provide additional resources to support members on their artistic journeys. There are currently Loose Watercolour courses from Jennifer Rose, Nature Journaling classes from John Muir Laws and Photography classes from Adrian Davies and more in the pipeline.
Nature Studio really is suitable for all levels of experience. If you are a total beginner, you will be shown everything you need to know to start.
All that's required is that you make sure you're kind to yourself and don't expect yourself to produce masterpieces from day one. You'll learn to relax into painting, trust in the process and develop your skills with every tutorial painting you complete. Our kind and supportive community is a safe space for sharing your work if you want to.
"I'd recommend Nature Studio to everyone interested in watercolour, from budding artists to serious artists. You can jump in at whatever level you feel comfortable and the exercises allow you to progress at a rate you're comfortable with." -Janet Lundgren, Canada
For painting, the paints, paper and brushes you use make a big difference to the results you get. We recommend you get the right supplies from the start, as this will get you results you're happiest with. But if you'd prefer to start with whatever supplies you have, that's still great and you can upgrade your supplies gradually. You can see a complete list of the supplies recommended here.
We want you to be happy in Nature Studio, which is why membership comes with a 14-day money back guarantee. If within a 2 weeks of joining us you change your mind, all you need to do is email us and we'll happily give you your money back in full. 
Every tutorial comes complete with a traceable line drawing, so no drawing skills are required and you can get started painting straight away. But if you do decide to work on your drawing skills we have courses covering that too!
The subjects are nature-themed and the majority are botanical. However the method you're taught is very versatile and can be applied to drawing or painting all subject matter in a realistic way. There are also courses in looser styles of watercolour.
You can work your way through the tutorials at a pace that feels comfortable to you. Whilst new tutorials are released regularly, the entire library of classes is available to you to complete at your own pace, so there's no way of getting "behind".
In case you need to complete the tutorials across several sittings, the classes are split into parts and each video is time-stamped, making it easy to pick up where you left off.
If you find yourself struggling to get down to a painting session, Anna's weekly emails will help spur you on – as will your fellow Nature Studio members.
The videos can only be streamed (watched when you are connected to the Internet), not downloaded to your own computer. So to access the video tutorials you need to be a member of Nature Studio, with an active subscription.
As a member, you have access to all the video tutorials the whole time you're a member and can watch them as many times as you like.
Yes, the videos come with subtitles which you can switch on or off.
In addition to English the subtitles come in: Español, Nederlands, Français, Deutsch, हिंदी, Italiano, Português and Svenska.
Even if subtitles aren't available in your language it may not be an issue if you have basic English:
"It turned out that the language barrier wasn't such a big problem for me. Now my paintings are getting better and better."
Vanya Ivanova, Bulgaria
This is a self-directed, group learning experience. Whilst Anna & the other tutors are active in the Nature Studio community, we can't guarantee individual feedback from them personally on paintings you upload. However, we do have a team of Nature Studio coaches on hand to offer feedback and the Nature Studio community will also offer support and pointers on your work. When you upload photos to the site you get the option to request feedback so you can ensure you get the help you need.
Nature Studio is private, and therefore everyone in our community is here to learn and to encourage others.
We truly believe that you will get more from your learning experience if you engage with our community. But, if you'd rather just follow the tutorials, there's zero pressure for you to participate in the community elements.
"I have always been reluctant to join any online community before, but once I saw the work people were doing, and the friendly interest which the other members showed to each other I lost my apprehension!"
Wendy King, Norfolk, UK
Nature Studio is an online school & community. The membership website is intuitive to navigate and if you need it, there's also guidance on how to use the website in our comprehensive Help Centre.
Our Help Centre also includes guidance on printing the PDFs and uploading your paintings to the website if you decide to share your work with us.
We offer you the option of either a monthly, six-month or annual subscription to Nature Studio, meaning you can join it for as little as a month. You can switch between subscription types if you decide to change.
We use trusted online payment processor Stripe to process Nature Studio's subscription payments.
Types of payment methods accepted
Stripe will accept payments by all major credit cards, including Visa, Master Card, American Express, Discover, and JCB.
Security
Using your credit card via our website and Stripe is totally safe. Our website is SSL certified and we do NOT store your card details, Stripe does. They are PCI compliant to the most stringent standards.
Automatic renewals
Since you'll be signing up for a subscription, your membership will renew automatically at the intervals you agree to when you sign up. If you don't want your subscription to renew, you can easily cancel it yourself.
You'll be able to cancel your payments whenever you like via your Account page of the members' website. Your membership will run until the end of your current subscription period, at which point it won't renew if you have cancelled.
If you ever have a problem with the subscription process, using the Nature Studio website, or you just need more information, our support team is here to help you. Just email us at info@naturestudio.com.
For painting related support, we have a searchable, comprehensive Help Centre which answers a breadth of questions you may have. And you can also reach out to your fellow Nature Studio members via the Forum. They are always happy to answer and help.
You can pay in any one of 19 major currencies, so the answer is probably yes! This means you'll know exactly what you'll pay each month and payments won't vary due to changes in exchange rates.
See what members have been sharing on Instagram
Check out these paintings members have been sharing on Instagram with the hashtag #mynaturestudio