Rose 'Constance Spry' download-and-keep PDF tutorial
Paint a realistic rose step-by-step

This Rose 'Constance Spry' has been one of my all-time most popular tutorials. Hundreds of my School members have taken the video tutorial to tackle this pretty, advanced-level subject, and achieved spectacularly realistic results.
And it's now available as a PDF tutorial.
There are some situations when a video tutorial isn't the most practical. For example, when you have limited internet access or are going on holiday. And sometimes it can be helpful to keep a record of the stages a painting went through, to help us remember the process we followed and things we learned.
So by popular demand, I've put together this extremely comprehensive PDF tutorial. If you think my paintings are detailed, just wait until you see what I've packed inside this tutorial!
"I just framed this painting and it makes me feel so proud. It's the most beautiful work I've ever done!" ~ Elena, School member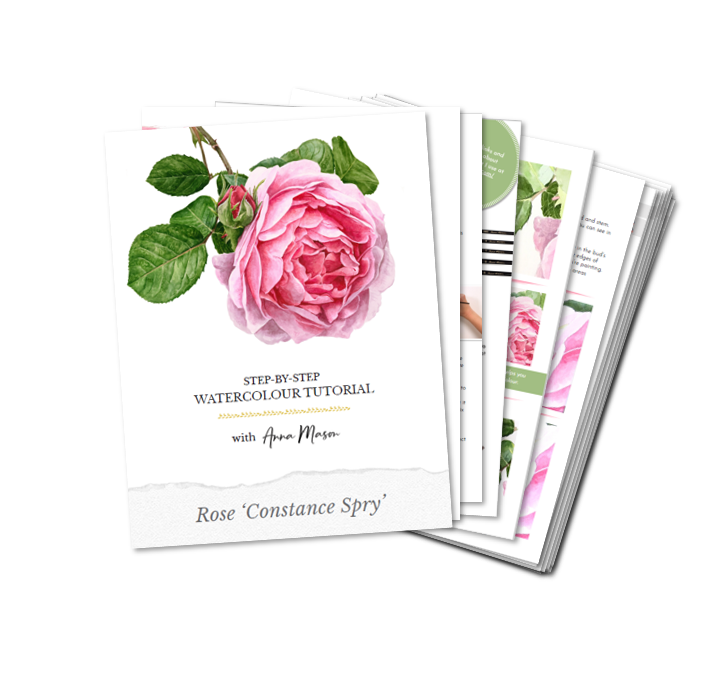 (Preview opens in a new window)
Got a coupon code? Click through to enter it and see the discounted price
Terms of Purchase apply. Find out more
What people have been saying...
"I love the rose and spent hours on it. It was fun although a challenge trying to get the hues correct and blending colors" ~ Mary, School member
"This rose was a joy to paint. I loved learning how to show the highlights on the leaf, and to vary the shades of pinks and greens. Also the final touches that mean so much." ~ Marlene, School member
"I'm very pleased with this project. It took two months to complete. Many family members are asking for it as a gift. I'm not sure I could ever part ways with her. We have a bit of a bond now, you know?" ~ Kaitlin, School member
"It's a long process, but definitely worth the time." ~ Airida, School member
"The satisfaction I feel by having completed this painting is immense. It took me hours and hours a day for over a week to complete." ~ Cynthia, School member
"I absolutely loved painting this stunning rose. Thank you Anna, you are an amazing teacher. I really took my time with this one. I am usually very bad with leaves, but I learned a lot from this tutorial and very happy with the results." ~ Mandi, School member
"I am glad I took the challenge to paint this lovely rose as I really enjoyed the process very much." ~ Shanna, School member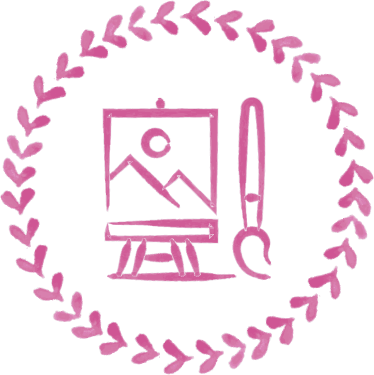 Share your completed painting!
Share on Instagram with the hashtag #AnnaMasonRose