Draw a realistic lily flower
If you think you can't draw, I've got news for you: you can. You just haven't been shown how in the right way. Or maybe at all. But don't worry, in this easy-to-follow class, I'm going to show you how to draw a realistic lily flower that will pop off your paper.
All you need is a pencil and some smooth paper.
In the video below, I'll give you a brief overview of the process. And if you want to draw it step-by-step with me in a full length class, you can get that here.
Once you've learned how to draw a realistic lily flower with me, I hope you'll see that you most certainly can draw.
I really hope this mini class has inspired you to give your drawing skills a boost.
You can improve your drawing skills or learn how to draw at any time in your life. Now is as good a time as any!
If you're learning to draw at the moment, check out this advice on how to avoid the most common mistake people make when they're learning.
And if you loved learning how to draw a realistic lily flower and are hungry for more drawing classes, I show you in another mini class how to draw a 3D mushroom.
Please leave a comment to let me know if you enjoyed this mini class, and if you've given the full length version a go. I'd also love for you to share your completed artwork on Instagram using #MyNatureStudio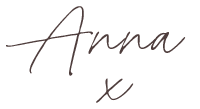 Subscribe to blog updates
The information you provide here will be used only to deliver the email course, along with other relevant updates from me. You can unsubscribe anytime. Click here for our privacy policy.