In this fun and easy mini class, I show you how to draw a pencil conker in a realistic style.
You can do this drawing using just an HB pencil
Or if you have them, you can also use 3B and 8B pencils so you can achieve the dark values or tones using less pressure.
As you'll see, by using a range of techniques, you can achieve a dark and shiny look on the conker.
The way we acheive 3D form is to pay attention to the shapes of light and dark, and build up the drawing through layers – in much the same way as my watercolour technique.
This is a really fun subject to draw and now you know the key steps, I hope you'll give this drawing a go.
My TOP tip is this:
Don't wait for a decent block of time to get started.
Those chunks of time never seem to roll around. Instead, just grab what you can find and start right now. Even if it's only for 10 minutes.
Once you've begun, you'll be more likely to find moments of time to keep working on it and you'll have a finished drawing much sooner that a decent block of time can materialise.
Are you looking for more classes like this?
Check out the Realistic Mushroom Drawing mini class, plus if you haven't tried it yet, there's a FREE step-by-step pencil drawing class included with the free class taster selection. In it, we'll draw a 3D calla lily flower together.
Did you find this mini class helpful?
If you enjoyed this class or you give the drawing a go, I'd love to hear from you in the comments, so please write something below.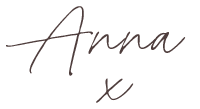 Subscribe to blog updates
The information you provide here will be used only to deliver the email course, along with other relevant updates from me. You can unsubscribe anytime. Click here for our privacy policy.