3 ways to get better at painting
If your paintings aren't turning out the way you'd like, or if you find watercolor hard to paint with, these 3 tips will help you to take your painting to another level.
1) Learn the "4 rules of realistic watercolor"
Beginner artists are often advised to steer clear of watercolor, because it has a reputation as being difficult to use.
But that reputation isn't really fair, because when you follow 4 simple rules, you can stay in control of the paint the whole time.
Once you've learned this easy watercolor method, you can apply it to any subject.
2) Practice painting what you REALLY see
Learning how to paint what you see is one of the best ways you can improve your artistic skills.
Aiming for realism in your artwork is a great way to do this. If you can spend a few hours a week doing this with instruction, you can train your artistic eye in just a few weeks.
3) Train your eye to see colors like an artist
There's a difference between seeing colors and observing colors like an artist. In general when we describe colors, we refer to their hue, e.g. "green". But that's only half of what makes up their color.
The other aspect of color is tone (also called value). As an artist, tone is more important than hue to get right in your artwork. Understanding color and knowing the difference between value and hue can really help you to improve your artistic skills. It's possible to train your eye to observe color in a different way. When you do, you'll start seeing more colors in everything.
Have you tried any of these painting tips? Have they helped you to improve your painting? Do you have any tips to share with other artists? Please leave a comment below.
And if you haven't tried them yet, sign up for a selection of free full-length classes which will help you to improve your skills.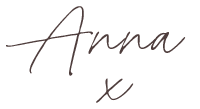 Subscribe to blog updates
The information you provide here will be used only to deliver the email course, along with other relevant updates from me. You can unsubscribe anytime. Click here for our privacy policy.