How to bring back watercolor highlights
Have you ever experienced that heart-sinking moment where you realise you've taken the highlights in your painting too dark? It can make you feel like throwing your painting in the trash, and it can feel REALLY demoralising if you've already spent a long time on the painting. But in most cases, it IS possible to bring back watercolor highlights if you take them too dark.
And it doesn't involve using white paint!
Painting highlights too dark is an easy mistake to make.
Sometimes it can happen because the paint you applied to a highlight came out darker than you expected, or it can even happen if you briefly lose concentration and your paintbrush strays into an area you didn't mean to paint in.
Prevention is better than cure, so before I show you how to bring back watercolor highlights, let's just remind ourselves of how to paint highlights in watercolor.
One of the foundation principles of painting in watercolour is that the colour of your paper acts as the white colour in your paintings. So as we build up layers of other colours, we need to preserve the paper colour in the areas of lightest tone.
This means being really careful when we're painting in and around the lightest parts. I usually begin a painting by applying a REALLY watery version of each colour I see, to map out the colour areas. I try to match this colour to the lightest tones I can see in that area, i.e. the highlights. And when that's dry, I apply a second very watery layer to everywhere except for the lightest areas. I call this "isolating the highlights" because it helps me to see exactly where they are.
If you follow these steps to start your watercolor paintings too, you stand a good chance of preventing situations when you need to bring back watercolor highlights.
But even then, it can still occasionally happen that you accidentally lose your highlights. If that happens, here's what to do:
So now you know how to bring back watercolor highlights, I hope that if you accidentally make your highlights too dark, you'll know how to deal with them. You could even dig out any shelved paintings in case it'd make a difference to brighten their highlights.
If you enjoyed this video, make sure you check out these tips on ways to get better at painting. It always helps to make sure you're using quality supplies too. They'll put you in the best position for achieving good results, and they're more forgiving when you make a mistake and need to fix it.
Have you lost your highlights before? What did you do? I'd love to hear from you, so please share your experiences. And if you've found this video helpful, please let me know by leaving a comment below.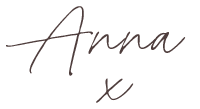 Subscribe to blog updates
The information you provide here will be used only to deliver the email course, along with other relevant updates from me. You can unsubscribe anytime. Click here for our privacy policy.