Watercolor: One of the lowest cost art hobbies you'll find
Have you been put off learning to paint because you don't fancy forking out for all the supplies you'll need?
What you need to know is that realistic watercolor painting is one of the best value, cheapest art hobbies you can find.
The per-painting cost is really low. 
The cost per hour spent painting is INCREDIBLY low.
For examples of realistic watercolor, check out my portfolio. 
Comparing costs with other styles and paints
Recently I decided to start experimenting with acrylics. After years of painting realistic waterclour I was in for a bit of a shock when it came to costs! 
As I reflected on just how cheap realistic watercolour was in comparison, these were the things I noted. Oh and I do enjoy using acrylics, I'm reflecting here purely on the cost comparisons of the different mediums:
1. Diluting using water, means watercolours are WAY better value per gram of paint
The teeny tubes of watercolour you can buy (you can get them as small as 5ml) might seem expensive considering the small amount you get, but remember, with watercolor you dilute – a LOT. I recommend colours that are rich and dark, so you can actually achieve a massive range of colours from just one paint by adding varying amounts of water. Cheap old water. And for the palest colours we're adding massive amounts compared to the quantity of paint used. My 5ml (0.17 Fluid ounces) tubes last me months and months, if not years, and I paint daily.
In comparison, with acrylics you really need to dilute with a special fluid & guess what, it's not cheap!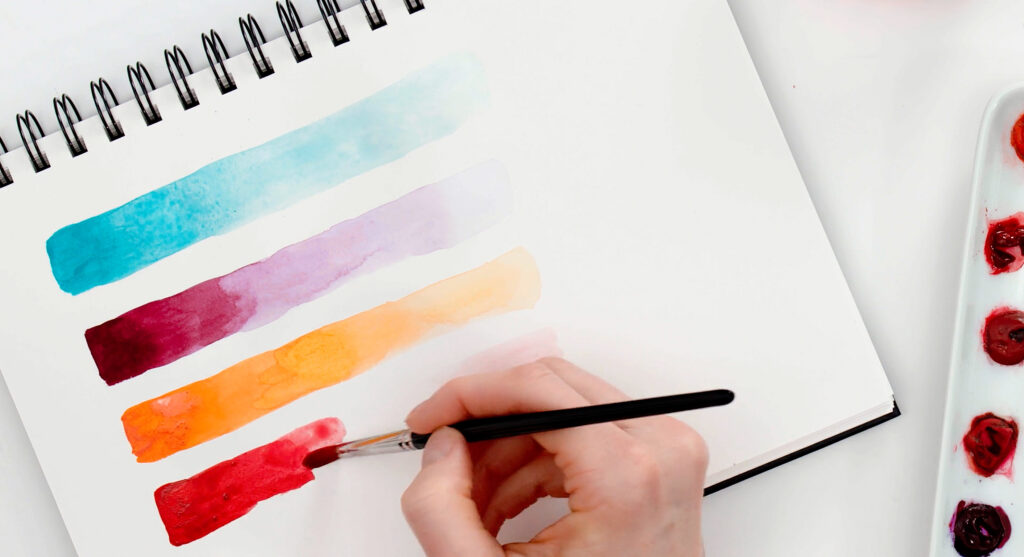 2. Being able to use the paints DRY makes watercolours even MORE economical and there's ZERO waste.
I squeeze my paints out onto my palette – a small amount at a time. And I let them dry off. They can be re-activated with a damp or wet brush each time I paint. Not only does this mean there's NO wasted paint at the end of a painting session, but using the paints dry makes them last longer. You get less on your brush each time, so you hardly ever use more than you need.
In comparison, with acrylic paints, once they've dried, they can't be used. That's it. And so they're prone to waste. Especially when the phone rings in the middle of a painting and you get called away – and real life will always find a way to get in the way!  Yes there are palettes that lengthen the drying time of acrylics, but even those are specialist palettes using paper inserts that all need to be bought.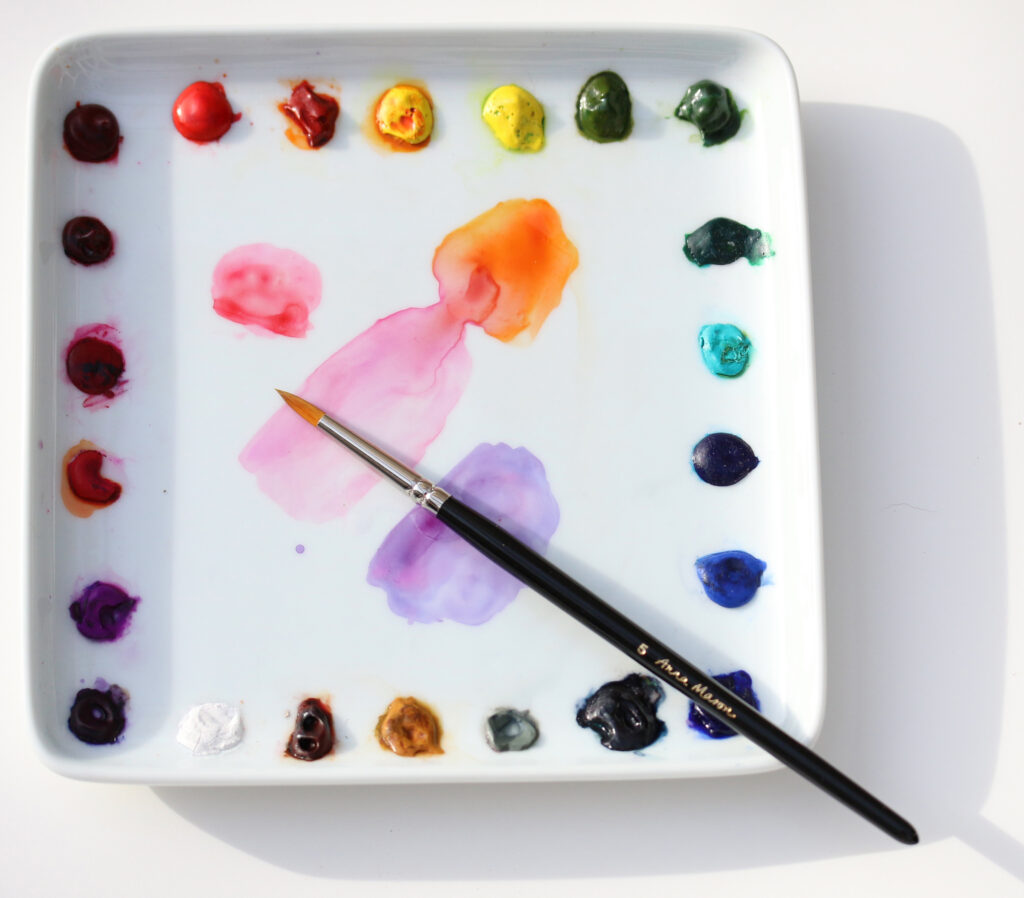 3. The smaller the paintings, the less paint & paper you use
Realistic watercolor takes time. Layering up paint and capturing fine details can't be rushed. A 12 x 16 inch (31 x 41 cm) painting could take a couple of long days of intensive painting to create (more likely it would be on the easel for a week or two while you paint in shorter stints). So for your hours spent happily painting 'in the zone' you're using really small amounts of paint and paper, keeping your costs really low.
4. The smaller the brushes, the less paint you use
Linked to the above, if you use a small brush to paint with, you're not scooping up any excess paint each time, so there's no waste. I've also been experimenting with looser watercolour painting on a large scale using large mop brushes recently and those brushes, as their name suggests, suck up a lot of paint at once. You need to mix much more to be able to scoop it up into the brush. So you end up with more waste – on your palette and in your brush.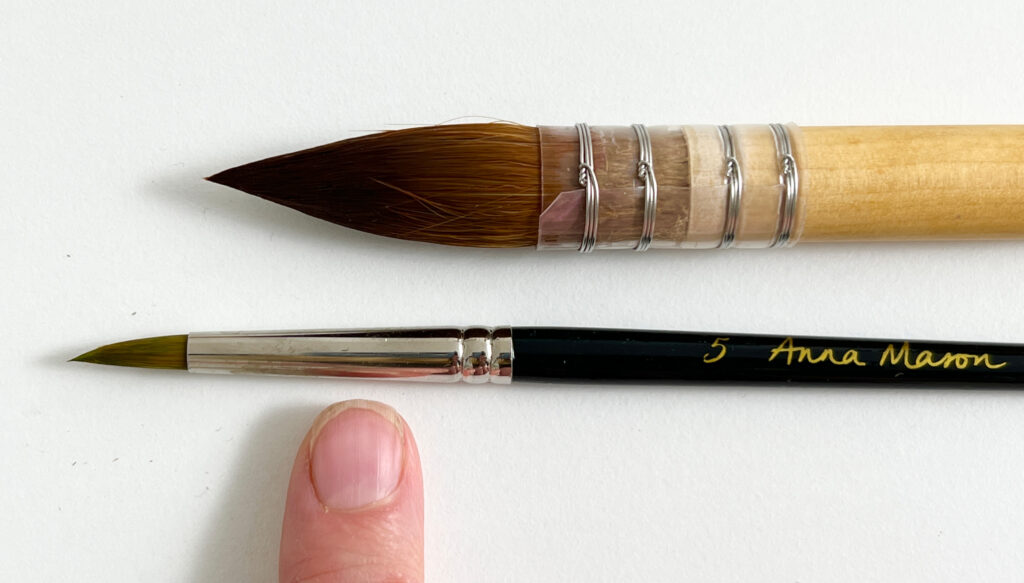 5. Paper is cheaper than canvas or board
There are really good quality watercolour sketchbooks and sketchpads at the 12 x 16 inch size that come in at less than £1 a sheet. Those can be cut in half to tackle 2 or more of most of the tutorials in Nature Studio. With my looser style watercolour experiments I've been using sheets of premium paper (22 x 30 inches) that cost around £10 ($12) each. I thought those were super pricey. That was until I saw the price for canvases or boards made for acrylics or oils (often in excess of £50/ $60 for a similar size!). And those still need to be prepped using a paint-like substance called Gesso, which is also pretty expensive.
6. You don't need much space so you don't NEED to shell out for a designated studio space. 
Using small amounts of paint at once, and on relatively small paintings means theres no mess at all and you can work anywhere you want. For years I worked on the dining table, and then in a carpeted spare bedroom. No need to build that expensive studio in the garden, or to take over an entire room of your home. 
This is what Nature Studio members had to say about their experience of the ongoing costs of watercolor painting:
"I started out with super-cheap paper and a watercolor set a neighbor lent me. Nothing high grade. My brushes were nothing special. But it was enough to get me started -and- enough to let me see that I had enough interest to justify an investment in the paper/paints/brushes you recommend.

Watercolor has to be about the least expensive hobby around! And every hobby requires some expenditure! I think some of these paints could last for years and years and years. It's an investment I am delighted I made." – Patrice
"Watercolor is the cheapest hobby that I do. I initially bought everything you recommended and the brands you suggested. I still have many of the original paint tubes after years of use. I'm happy with the Winsor Newton Professional paints… I had one previous encounter with watercolor classes where student grade supplies and twice the number of paints were recommended. These were so unsatisfactory that I almost gave up the effort. With your supplies and guidance was able to achieve acceptable results from the beginning. For me the student grade supplies were a waste of money. Thank you for being considerate of our wallets!" – El-lott
"Quality of watercolor supplies are very important. I see it as an investment. Anna has chosen quality products and takes the guess work out of mixing colors. The paints last an amazingly long time." – Sue
And here's another tip for SAVING money in the long run: 
Buy, borrow or get gifted quality supplies. Don't waste money on inferior paints or paper.
Often I've seen hobby artists frustrated by their inability to get dark, clean and crisp colours in their work. Or to blend their colours well on the paper. And very often this has been the result, not of a lack of skill, but due to inferior supplies. Paper that's not absorbent enough, or student quality paints which contain more filler and less pigment. So give yourself a chance and use the good stuff. If you don't you'll often find yourself re-buying after much frustration, costing you more money in the long run. 
If you're not wanting to buy premium grade paints when you're just starting out – check out this post where we look at ways you can pull your supplies together without buying new. They include requesting supplies for your birthday or Christmas, starting to learn with a friend who you can share paints with & more..
You can make your hobby pay its way
Here's a couple of ideas of how this can and does work for people:
1. Sell your paintings
We were asked SO many times about what the copyright rules were on members selling paintings they made from our tutorials that we had to set up some rules. That's because SO many of our members quickly get to a standard where they want to sell paintings, either on Etsy, or at local art fairs.  I was always clear that I wanted members to be able to do that, so we just ask for a written credit (a 'made following a Nature Studio tutorial') wherever they display them. Time and time again we get told that this means members can more than make back the cost of their supplies, the cost of their Nature Studio membership, and more. Nice.
2. Paint personalised gifts
If you don't want to go to the trouble of selling your work, you can do what so many of our members do: paint personalised greetings cards and gifts for their friends and family. These are not only really special for them to receive, but they actually SAVE them money they would have spent on purchasing cards and gifts.
And finally, here's a great tip one of our members has for gathering supplies in the cheapest way: 
"If you regularly buy other products from Amazon (and you are not a Prime member) and your basket does not reach the value to qualify for free delivery, try putting a tube of paint in your basket. Rather than pay the delivery charge, this might tip the basket over the line to qualify for free delivery. You pay the same, but you get a 'free' tube of paint paid for by Amazon 😄" – David
In conclusion, I can recommend watercolour, and specifically realistic watercolour painting as one of the very the lowest cost types of painting, and one of the cheapest art hobbies you'll find. 
If you've also found watercolour to be highly economical, or you've got relevant money saving tips to make your supplies go even further, please do share your experiences in the comments below!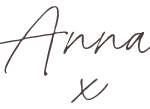 Subscribe to blog updates
The information you provide here will be used only to deliver the email course, along with other relevant updates from me. You can unsubscribe anytime. Click here for our privacy policy.