Understanding colour for realistic painting
Have you ever found that the colours in your paintings appear to change as your painting progresses?
If so, you've probably been experiencing the way that colour is RELATIVE.
In this little video I explain a way to think about colour that will help you work with this, and inject realism into your paintings:
I hope this helps you on your painting journey.
If this video makes sense to you I'd love to hear about it in the comments below!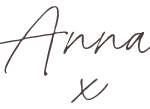 Subscribe to blog updates
The information you provide here will be used only to deliver the email course, along with other relevant updates from me. You can unsubscribe anytime. Click here for our privacy policy.