No dog is as adorable as your own, right? You know exactly what all his or her expressions mean. "Give me attention". "Let's play". "I desperately need a corner of that toast". The fact you know your dog so well can really pile on the pressure if you want to paint your beloved buddy in a portrait. If you don't achieve a true likeness, you'll know it – better than anybody.
The key to achieving a close likeness is to take a methodical approach. So in this mini class, I give you a detailed overview of a method you can follow for painting your own canine companion.
If you want your dog portrait to look real enough to reach out and pet, one of the most important things to get right is the fur. So in this mini class, we'll pay particular attention to how to paint dog fur. I'll show you in detail exactly how to paint dog fur that's silky and shiny.
As you'll see when you watch, this is all about seeing the whole as a collection of smaller shapes of colour and then painting in layers – allowing each to dry before continuing – to develop the colours, tones and textures until all those shapes merge into one realistic dog painting.
Heads Up: I'll be releasing mini classes showing you in lots of detail how to paint the eye and nose soon…
After watching this mini class, you'll have a good idea of how to approach the overall process of painting a dog portrait, and you'll know how to paint dog fur that has a realistic, silky texture and fine white whiskers. Painting the shiny eyes and textured nose will be covered in future mini classes so we can cover the processes for those in more detail than would be possible if it was all squeezed into this episode.
The sweet spaniel I paint in this class is similar to my dog Honey, who kindly gave me a helping paw:

Did you notice that for much of the process, the painting didn't look realistic? In fact, it spent quite a long time looking disjointed. It wasn't until near the end when the painting really came to life.
That's because realism is achieved through a series of layers coming together. So as a gentle reminder: don't judge your own painting too early. When you're following this process, you need to have faith that it'll work out in the end stages.
If you start with a good reference photo, an accurate outline drawing, use the right supplies and follow the layering method I've shared with you, I have faith that a realistic painting of your furry friend will appear on your paper. Working larger than life will also help you to capture lots of details.
You could practice by painting this spaniel with me step-by-step in the full length tutorial that's included with Nature Studio membership. It also comes with an outline drawing you can trace, a reference photo and a list of the paints used.
For more free mini classes on painting pets, don't miss this cheeky French Bulldog, this bright-eyed Kitten and sweet little Hamster. In these classes I show you how to approach black, silver and pale coloured fur. Then you'll know how to paint dog fur of any length and in many colours.
I really hope this mini class has given you the confidence to paint your own dog portrait and that if you've been wondering how to paint dog fur, this has helped to answer your questions. Have you painted your furry friend, or are you planning to? Does "one day" feel closer now you've watched this method in action? If you've found this class helpful or you've enjoyed watching, I'd love for you to leave a comment below.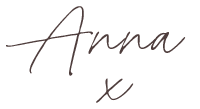 Subscribe to blog updates
The information you provide here will be used only to deliver the email course, along with other relevant updates from me. You can unsubscribe anytime. Click here for our privacy policy.