How it only takes 20 hours to get good at painting.
Have you ever heard that it takes 10,000 hours of practice to get good at something?
Did that leave you feeling like you didn't have the time to get good at anything?
I'd love to share a brilliant TED talk by author Josh Kaufman.
In it he explains that the '10,000 hours' thing, which came from research done by Anders Ericsson was actually the amount of time it seemed to take to get to the absolute top of an ultra competitive field.
It's since been widely publicised mainly by Malcolm Gladwell's book 'Outliers', but also used right out of context so that it's often now used to describe how long it takes to learn something.
But this is plain wrong.
10,000 hours is the equivalent of working a full time job for 5 years at something.
But you'll know this from your own experience that you've learned things in far less time.
And Kaufman works out that in just 20 hours of practice, you can become GOOD at a new skill.
There are a couple of caveats.
You need to be able to deconstruct the skill, so you can practice the most important parts of the skill first.
You need the right tools.
You need to be in a position to self-correct as you practice, which usually comes from some kind of instruction, at least initially.
So the practice has to be structured so you don't keep repeating the same mistakes.
But if you do those hours, you will get through that super frustrating stage where you feel uncomfortable and, as Kaufman puts it, 'stupid', and start to get good!
It's hugely inspiring because scheduling in 20 hours of structured practice time is something totally achievable, taking at worst only a few months if the practice is regular.
And there's also a really fun bit at the end so stick with it!
So I wanted to share this talk to remind you that it IS within your reach to improve your skills and even develop them from scratch.
I firmly believe that if you have the desire to want to paint, then you can do it.
Just get a plan together to structure your practice, SCHEDULE in those 20 hours and then makes sure you put those hours in.
It's do-able!
So, let me know in the comments below how you're going to take action and block in those 20 hours.
Happy painting,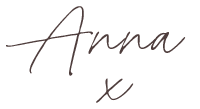 Subscribe to blog updates
The information you provide here will be used only to deliver the email course, along with other relevant updates from me. You can unsubscribe anytime. Click here for our privacy policy.