Feel nature's beauty to boost wellbeing
Beauty is a feeling
Before we start, I'm not talking here about anti-ageing creams, make-up, or even clothes.  This is not about feeling you look beautiful to others. 
However…it's possible that if you make space to feel beauty more often, you might just give off a glow of calm confidence that others find beautiful. 
What do I mean by 'feeling beauty'?
Let's take a look at something you know for yourself: contemplating things you find beautiful makes you feel good. The beauty seems to be in the flower, the bird, the sunset. 
But really it's YOU having the feeling of beauty. 
Scientific research shows us that 'the experience of beauty is a feeling of pleasure. As one increases, so does the other.' Neuroscience has found that experiencing beauty increases activity in the orbitofrontal cortex; one of the brain's "pleasure centres".
That makes sense to me. Beauty is a feeling I'm hooked on. I even moved to live in an 'Area of Outstanding Natural Beauty'. I paint the beauty of nature as much as I can. It's cultivated in me a feeling of connection with nature too. It's restorative and energising to me. It sparks wonder, creativity, aliveness, and a sense of connection to the world around me.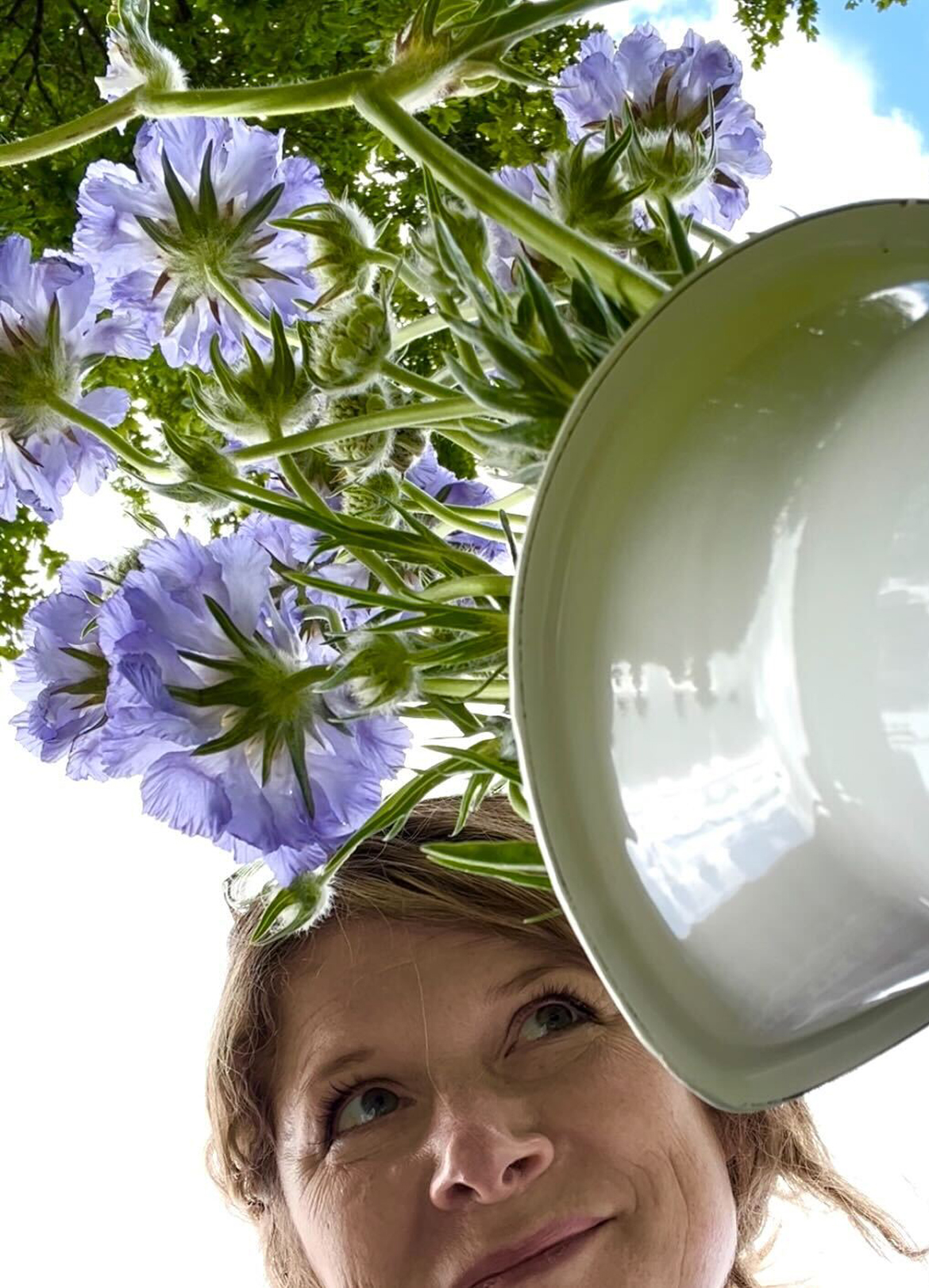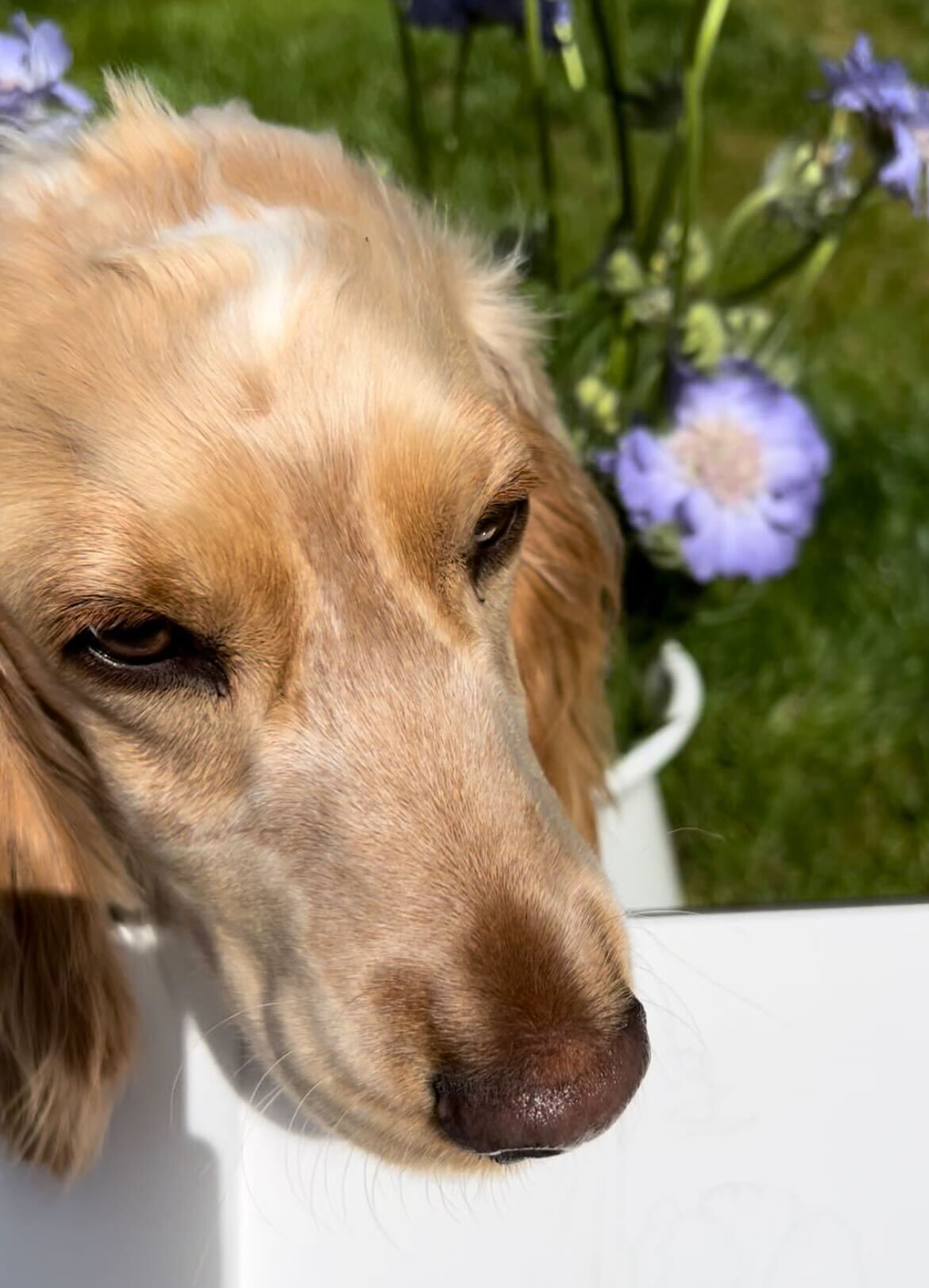 Nature as a key source of beauty
For me it's nature subjects that consistently lead me to feel beauty. This seems to be an almost universal experience. Why is that?  
Getting on for 200 years ago, in 1836, philosopher Ralph Waldo Emerson wrote that we find nature beautiful because it's alive, moving, and reproductive. In contrast with the static, deteriorating state of most things that are man-made, in nature we can observe growth and development in living things.
This certainly rings true in my view. But I also think there's another, even deeper reason we find beauty in nature, and it's something easily forgotten in today's technology-filled, fast-paced, developed world. 
Humans have found ways to fly to the moon. We've created mega structures, developed societies, built computers and even learned to manipulate nature to breed plants and animals. 
But the one thing we didn't make was nature. Quite the opposite is true: nature made us. 
And no matter what advancements we make, there's no getting away from the fact that we are primates. We are a part of nature: not something separate from it. When we feel nature's beauty, the experience not only strengthens our connection with nature, but it also brings us back to ourselves.
When we have a 'nature moment', and are almost overwhelmed by the beauty we feel, it might be because it's a needed reminder that we're part of an interconnected system that's so much bigger than us. 
Spiritual teacher, Eckhart Tolle describes appreciation of the beauty of flowers like this in his book 'A New Earth':
Seeing beauty in a flower could awaken humans, however briefly, to the that is an essential part of their own innermost being, their true nature.
There's been a great deal of research over the last 20 years to demonstrate that connectedness with nature is associated with greater psychological well-being. I looked at some key pieces in another post here. 
But if we want to feel the full well-being benefits from nature connection, it turns out there's another factor that comes into play.
Consciously appreciating nature's beauty
In a research paper, scientists Zhang, Howell and Iyer (2014) showed that the tendency to engage with natural beauty moderates the positive relation between nature connectedness and well-being (i.e., life satisfaction and self-esteem). So, people who were more emotionally attuned to natural beauty (i.e., those who perceive nature's beauty) seem to reap the most positive benefits from being connected with nature. 
They speculated that one reason 'why people who are connected with nature and perceive nature's beauty report greater well-being, is because they are more likely to experience a sense of awe and wonder from the natural world.' 
They concluded: 'We should not only encourage individuals to develop a sense of connection with nature but also encourage them to become attuned to nature's beauty in order to improve their personal well-being.'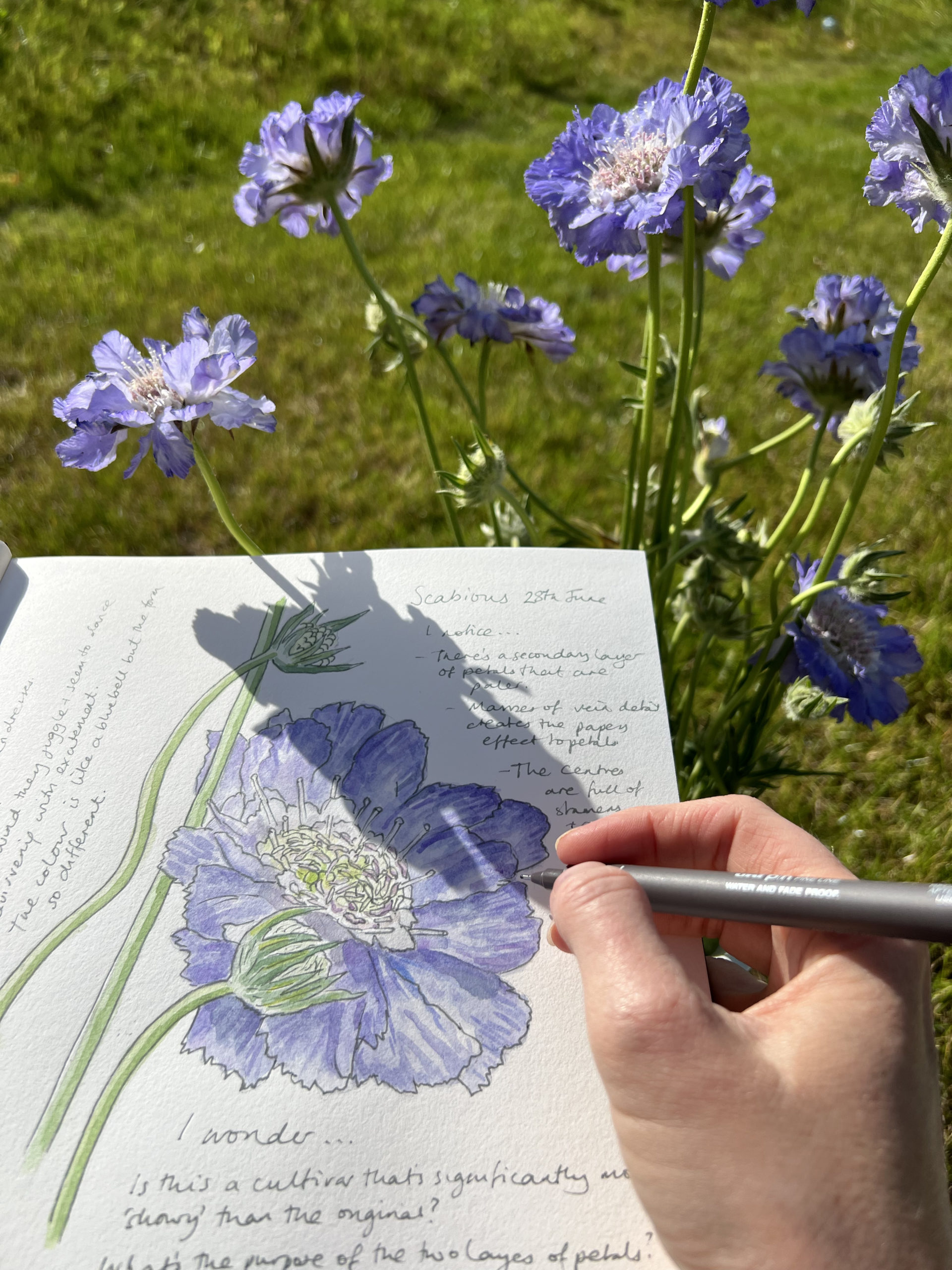 Experiencing positive emotions such as awe and wonder matters. 
So how exactly does a series of seemingly fleeting blissful moments enhance our wellbeing in the long term?
Leading Neuroscientist Rick Hanson explains in his book 'Hardwiring Happiness' that intense, prolonged or repeated experiences lead to physical changes in our brain. It's a phenomenon known as 'neuroplasticity' which I explored in more depth in another post. 
What it means is that repeated exposure to the positive experience of feeling nature's beauty creates lasting physical changes in our brain that positively affect our day-to-day mental state.
In other words, if you make a habit of regularly taking even just a little time to consciously appreciate nature's beauty, those positive feelings will eventually become 'hardwired' into your brain.
That feeling of awe and wonder sparked by nature's beauty will become part of you.
You'll be in the best possible position to feel the long term wellbeing benefits of cultivating a deep connection with nature. And these hardwired positive feelings inevitably mean your connections with other people will benefit too. 
One of my ways of appreciating and honouring nature's beauty is to closely observe every detail that I can see in a subject, and then recreate it in watercolour. It enables me to prolong what starts as a moment of awe and wonder into several hours of intense appreciation for the subject.
Once I've finished that painting and got to know the subject intimately, it somehow becomes part of me.
And doing this always, always brings me back to myself.
Do you feel the same after painting a natural subject? I'd love to know what your experiences of this have been. 
Do you regularly feel beauty in nature? Can you recall a particular moment when you felt completely overcome by feeling nature's beauty? If so, did you use that experience as creative inspiration to produce artwork? Please leave a comment below and let's have a conversation.

Subscribe to blog updates
The information you provide here will be used only to deliver the email course, along with other relevant updates from me. You can unsubscribe anytime. Click here for our privacy policy.