What is Nature Journaling?
John Muir Laws & I discuss how this simple practice can grow our curiosity & creativity, as well as our observation skills. Plus we get the wellbeing of nature connection. What's not to love?.
Nature journaling might be a term you've heard used before. It might even be something you've done without knowing it.
It's something I didn't realise I was doing.
And then I discovered a wonderful nature journaling teacher in America: John Muir Laws. His teaching is so inspirational that I just had to invite him to share his message with our community.
He has so much brilliant advice to share that we've packaged a selection of it into a course for members. It's aimed at developing a nature journaling pracrice from the angle of wanting to create visual art.
But, as John (known to his friends – and now us- as Jack) explains in the video I'm sharing with you here, there are several other tools we can use to connect with nature, including words and numbers.
To make it really easy to find connections between nature and our own thoughts, Jack gives us 8 small but mighty words to remember:
I notice…
I wonder…
It reminds me of…
Jack also explains that by engaging in this simple practice when we're focusing our attention on a nature subject, we not only open ourselves to curiosity, but we stimulate our neural pathways and cultivate a kind of connected creativity in ourselves. And, as I've looked at before, these kinds of experience become hardwired into our brains because of something called 'neuroplasticity', which means we can shape our brains.
So the act of nature journaling, as Jack explains, can lead to all kinds of enhanced mental function, like the ability to switch into a flow-state, improved memory and increased focus.
If this has piqued your interest, I think you'll love hearing Jack speak about it. His enthusiasm is infectious. So grab a drink and then watch this:
I hope you've enjoyed watching this discussion and that you're feeling inspired to have a go at some nature journaling. Jack has an encyclopaedic book on the subject which you can find here.
If you're feeling that you'd like to develop your art skills for nature journaling, a great place to start is with my free watercolour class, where I guide you through every step. You can find that here.
Have you tried nature journaling before? Is it something you've been doing already without knowing it? Are you feeling inspired to have a go? We'd love to hear from you in the comments below.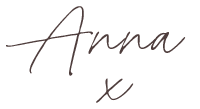 Subscribe to blog updates
The information you provide here will be used only to deliver the email course, along with other relevant updates from me. You can unsubscribe anytime. Click here for our privacy policy.