A turning point in my creative journey


In 2007, after painting for only 18 months, I won an RHS Gold Medal and Best in Show award for botanical art.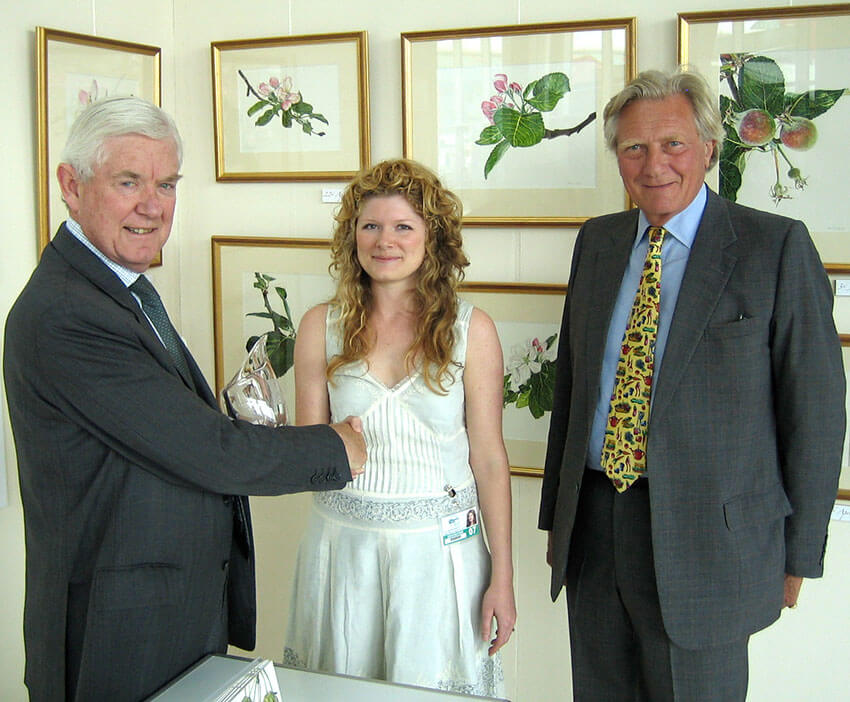 I was super nervous as I walked into the room after the 'judging' had happened- desperately looking to see if I could spot a medal! The competition meant a LOT to me. I'd spent the last year painting for it in my spare time, working around a full-time job that I was hoping to leave if I could get my art career off the ground! And, seeing as I hadn't been to a prestigious college or learned under anyone at all, this competition had the potential to really help me. No pressure then! With a massive sigh of relief and excitement, I spotted the Gold Medal card stuck to my board. Yey! This was a huge turning point for me.
The judges were impressed by the quality of my paintings, but also by my dedication to the subject. I'd painted 20 pictures of the apple tree from my garden from bud through to fruit. The RHS Lindley Library bought two of them for their prestigious botanical art collection. I was on my way! You can hear more about how I developed my skills myself here.