How connection with nature saved me
Some 14 years ago, in what seems like a different life, I went through a strange time. As the memorable phrase from Charles Dickens put it: it was the best of times, it was the worst of times.
In June 2008, when I was 28, my then husband and I secured a mortgage (no small feat) and moved to the countryside. I had a successful exhibition at Chelsea Flower Show, quit my job, and went full time with my botanical art, beginning to work from home. And THAT meant I was in a position to fulfil a years-long dream of getting a puppy. 
Cue long hours spent working on botanical paintings, interspersed with photography trips to gardens and daily walks in the beautiful woodlands of the Surrey Hills with my pup.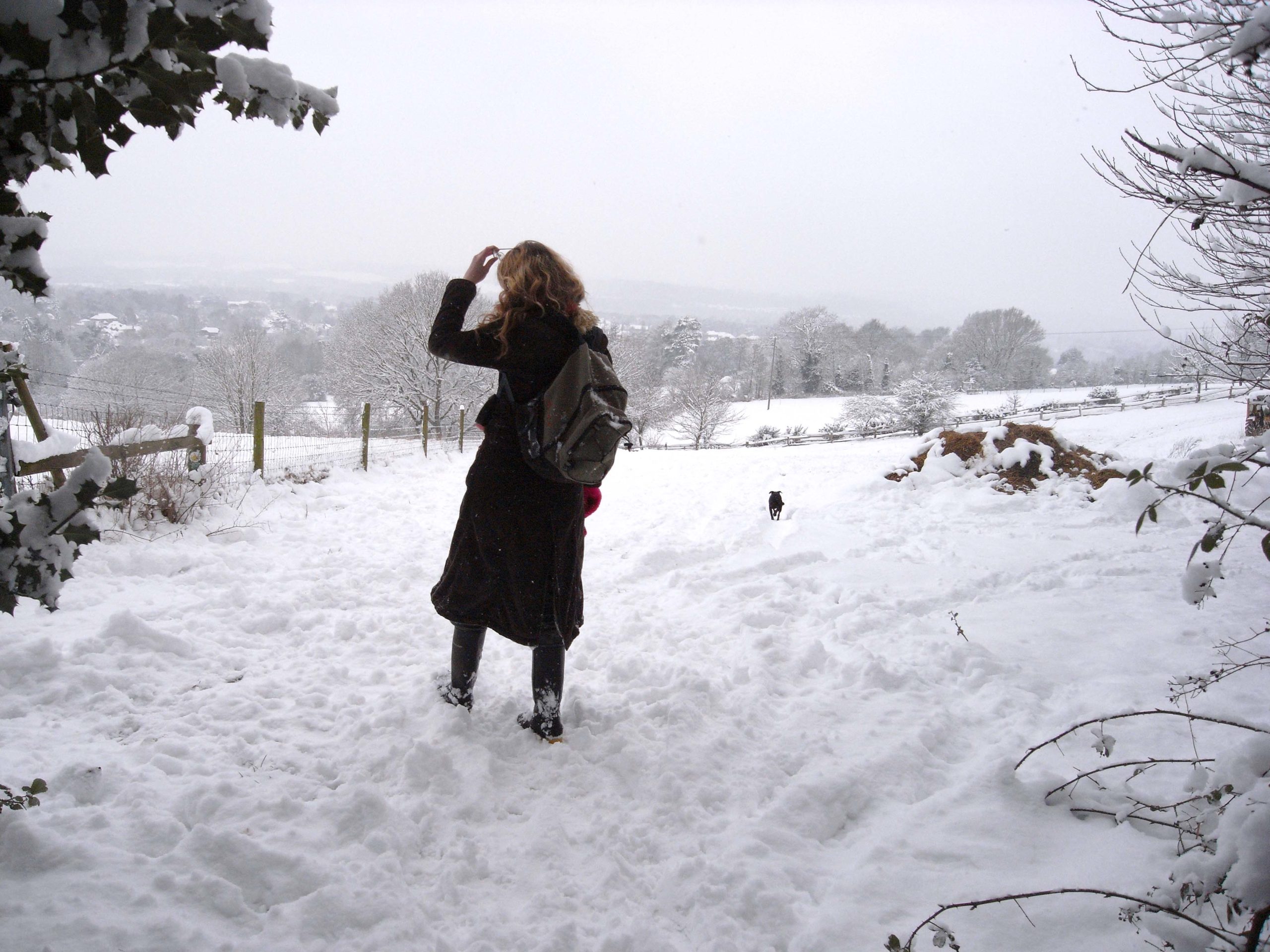 I'd grown up in the countryside, but having lived in towns for years, I saw and felt the presence of nature anew. Its beauty was so inspiring and soothing.
Those moments where I reconnected with nature were the best of times.
But, having ditched the office, my only daily human connection became my husband. Slight issue here: he had substance abuse issues and was increasingly abusive towards me. 
I had got into the relationship at age 21. He was 10 years older. It was never right. And slowly, drip by drip, it got worse and worse.
I'd really wanted the marriage to work.
It has taken me the decade-or-so since to fully understand why. A combination of deeply caring for him, fearing how he would be if I left, and fearing what people would think of me if my marriage failed, kept me stuck. So in psychology speak I 'enabled' his bad behaviour to carry on, living in hope of him changing. 
But all that distraction-free walking in nature helped me reconnect with myself.
I could no longer ignore the huge heartache in my life. I realised I needed to end the marriage. 
The very day I had decided I would do it, I had a hospital appointment in the morning.
Just the results from a routine biopsy of a thyroid lump. They had told me 95% of them were benign and not to worry. So it came as quite the shock when the consultant I met with told me it was cancer and I needed surgery within the next 2 weeks.
Reeling from the news, I put out of my mind the decision to leave. 
For one thing, I felt I couldn't cope with both things at once. But I also hoped maybe he'd be shocked into changing and being kinder to me.
And he was, for a little while. 
It took me a further 2.5 years to again reach the point of leaving, and actually do it.
And in those 2.5 years I dealt with the cancer treatment, his deteriorating behaviour towards me, as well as the loneliness and isolation that comes from being in a toxic relationship and keeping it from everyone in my life.
It was the worst of times.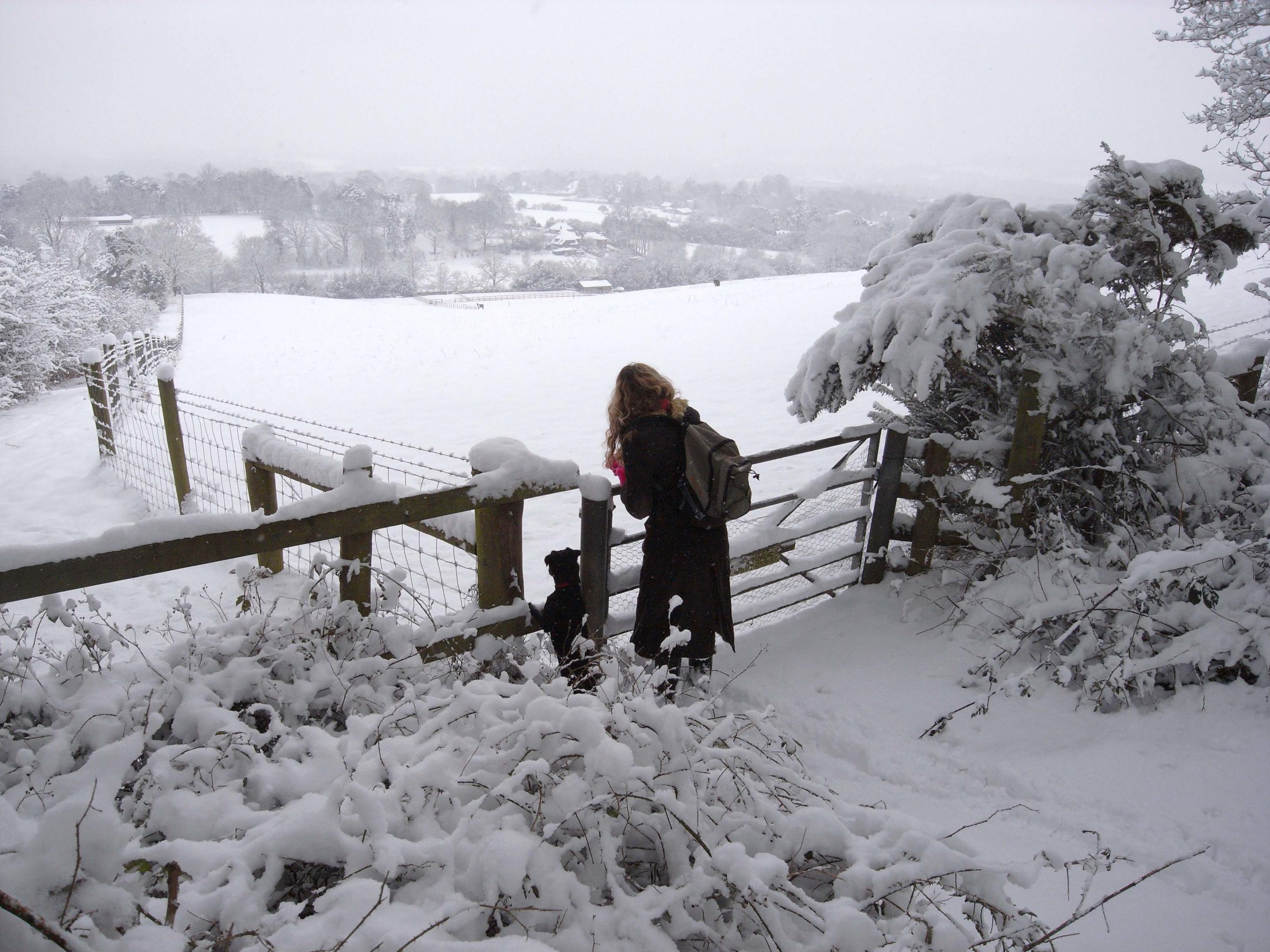 But with my sweet pup, my daily nature walks and nature-painting, I survived that horrible time. I know that connection with nature (and my pet) provided me with a lifeline. And yes, on some days I even hugged a particularly huggable tree!
Now, in much better times, with a very kind husband and two adorable young children, I am blessed with lots of loving human connection.
But I will never forget the life-giving power of connection with nature. It's something I now consider vital to my well-being.
And those woods still feel like the dearest of old friends.
What IS connection with nature?
Connecting with nature goes beyond simply getting outdoors. In my experience it's a feeling: of aliveness, one-ness and a version of, well, love.
As Professor Miles Richardson from the Nature Connectedness Research Group at the University of Derby writes:
'Nature connectedness' refers to the way we relate to and experience nature. A strong connection with nature means feeling a close relationship or an emotional attachment to our natural surroundings.'
The group has identified 5 'pathways' to connection:
Senses – Tuning in to nature through the senses.
Emotion – Feeling alive through the emotions and feelings nature brings.
Beauty – Noticing nature's beauty.
Meaning – Nature bringing meaning to our lives.
Compassion – Caring and taking action for nature.
All of these were present for me on my nature walks, and the beauty pathway (my fave!) was also in near constant use for me as I painted.
Nature connection for well-being 
The research is clear, the effects of nature connection on our well-being is huge. 
Sometimes the smallest glance of nature out of the window is enough to feel a little wave of peace wash over us.
OK, maybe we can't always manage peace, but perhaps a little  'aaaah' moment where the stress dial is turned down a smidge?
That 'aaaah' feeling is there for us, whenever we give ourselves a moment to connect with nature.
But during the coldest part of the year (at least here in the UK) it's easy to brush off, or even battle against, the elements, as we wait for the fresh, green shoots of spring. And let's not forget how the rush of life can convince us that we don't have time for these precious moments. 
In fact, we can get so busy we don't just forget about nature, but we forget to breathe deeply and even forget about ourselves.
We ARE nature
In his book 'Waking From Sleep: Why Awakening Experiences Occur and How to Make them Permanent', Steve Taylor describes how our perception of the world can be so automatic that we can easily forget the aliveness of what surrounds us. This can mean that we start to see the world around us – and even ourselves – as separate.
Everyone from poets like Rumi and the Desert Fathers, to artists and environmentalists have mused on the significance of this (dis)connection from nature. Sculptor Andy Goldsworthy captures it neatly:
"We often forget that we are nature. Nature is not something separate from us. So when we say that we have lost connection to nature, we've lost connection to ourselves" – Andy Goldsworthy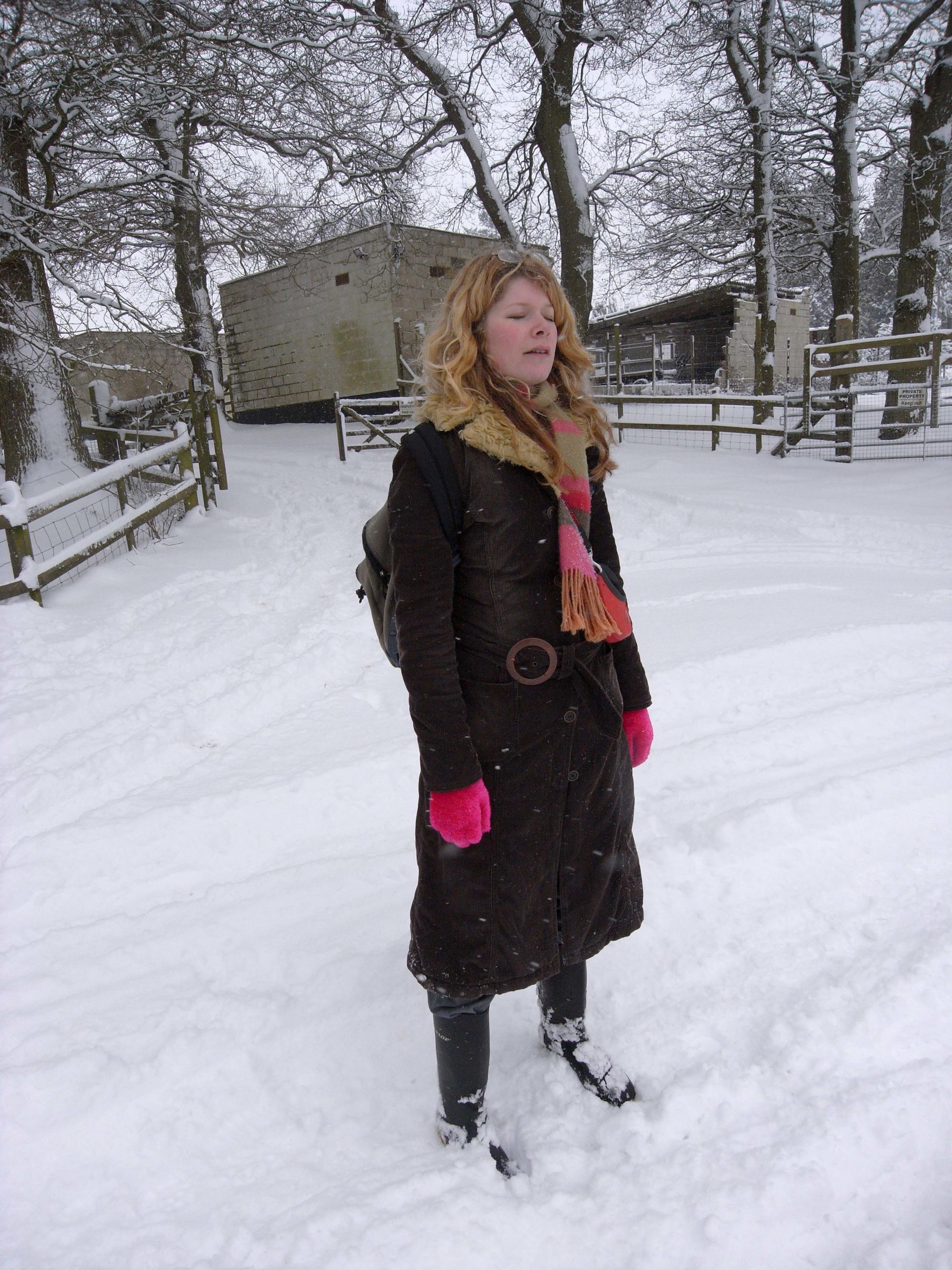 Nature Helps Our Mind, Body & Soul
Being in a town or city, with all the concrete, traffic and sirens can make it even harder to find those 'aaaah' moments. In fact, studies have found that being in an urban and concrete-heavy environment can increase feelings of depression.
But what's amazing is that the opposite is true.
Just like a quick glimpse of nature can turn down the stress dial, researchers have found that 'Shinrin-yoku' – which roughly translates from Japanese as 'taking in the forest atmosphere' – can have a powerful impact on our well-being.
In fact, just two hours of forest bathing can lower blood pressure, increase positive emotions and reduce cortisol.
An antidote to loneliness
Luckily, you don't need to have a forest to bathe in to get the benefits. Scientists have discovered that just being able to see the sky, trees or hear birds in a city can decrease feelings of loneliness by up to 28%. Yes, that's the same loneliness that can raise a person's risk of dying by 45% – more than obesity, air pollution or alcohol abuse.
So a walk in the park, or even looking out of the window, doesn't just give us a lovely 'aaaah' moment, but it's actually an act of self-care. 
But, you knew that already, right?
Or at least your body did when it caught sight of that crisp winter morning from the window before the rush of the day began. 
This is something that many of us experienced during the first Covid lockdown.
When the whole world was shifting around us and we couldn't be with our loved ones, many people were – and still are – naturally drawn to nearby parks, forests and gardens for comfort, solace and connection. An antidote to loneliness.
Making nature-inspired art for connection
So we know that connecting with nature is good for us, so much so that even looking at a picture of nature can help our stress levels, which, by the way, gives us another great reason to keep taking and collecting nature photos that inspire us.
And we know that making art is good for us, as it lowers our stress hormone, cortisol… and that's been proven to be the case no matter what standard, or level we're creating at. Even if we're total newbies.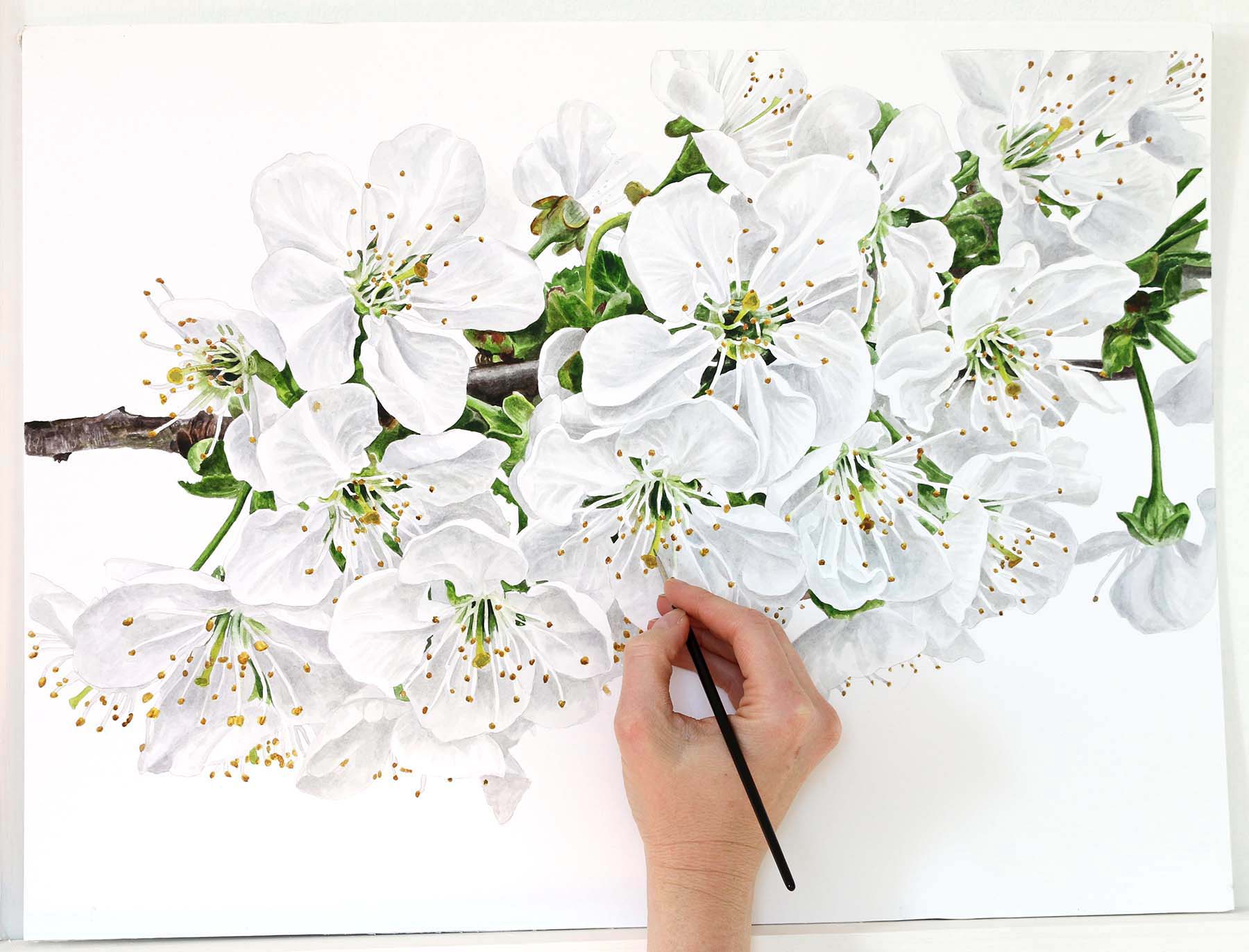 But what about art and nature combined?
Well, just like peanut butter and jelly, some things are just better together and it turns out that a blend of art and nature is so powerful that 'green prescriptions', which blend creative arts with nature-based activities, have been found to significantly improve the mental health of adults.
In other words, creating nature-inspired art isn't just a way to improve our well-being and lower our stress levels, but it can be a way to connect with both nature and ourselves.
Because we are nature. 
By gently allowing nature to inspire you, especially through the powerful combination of nature-inspired art, you can connect with yourself, counter loneliness and bring yourself moments you will treasure as the best of times, no matter what else is going on in your life.
I'd absolutely love to hear about your experiences of connecting with nature. How does nature inspire your creativity? Please do share your thoughts and comments below.
Happy painting,

170 Comments
Subscribe to blog updates
The information you provide here will be used only to deliver the email course, along with other relevant updates from me. You can unsubscribe anytime. Click here for our privacy policy.