A new name: Nature Studio
When I look back to my 20-something year-old self, I wish I could travel back in time.
I'd sit beside her as she sat at the table after dinner, trying to teach herself to paint.
I'd tell her where those first brushstrokes were going to lead.
That she will get the hang of this. That painting will lead to a deep connection with nature.  That doing this will save her.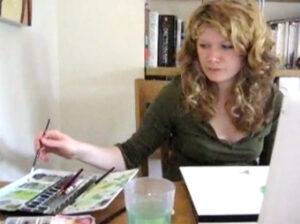 But even if I could, I don't think she'd believe me. Not in the early days.
It felt vulnerable, picking up a brush and learning to paint watercolour after 7 years of not creating any art.
Trying to teach yourself something without guidance is a process of trial and error, and results in plenty of frustration.
20-something year-old me had no idea that this would become something so much bigger than herself.
That tens of thousands of other artists would end up walking this creative path with her.
But that's the thing when you start to create. You never know where it'll take you.
Over the next few years, I grew so much as an artist.
A funny thing happened. The more I painted, the more I ended up creating beyond my paper.
Like receiving an RHS Gold Medal. Opportunities to exhibit and teach workshops, including overseas. Writing my first book.
And by 2014, about 7 years after those first dinner-table days, I ended up launching my online School, with 300 members (many of whom are still members today).
Day in, day out, I've been pouring my heart and soul into helping members to become the artist they want to be.
I've worked tirelessly to create hundreds of classes that cover all aspects of my realistic watercolour technique. Our library never stops growing. Even as my own 2 precious babies, Ben and Fern, miraculously appeared over the last 6 years, I kept nurturing my first baby – this community – as well. The videos kept coming!
Those videos are highly effective in teaching members the skills they want to learn. But because their membership keeps them feeling inspired and helps them to create regularly, members often end up staying long after they reach creative independence.
So our community never stops growing in size.  We currently have over 6,000 members worldwide.
We've grown into so much more than a school.
Supporting others to develop has meant we've ended up growing too.
We're a place artists come to learn or improve their technical skills, and then stay for the community, support and inspiration.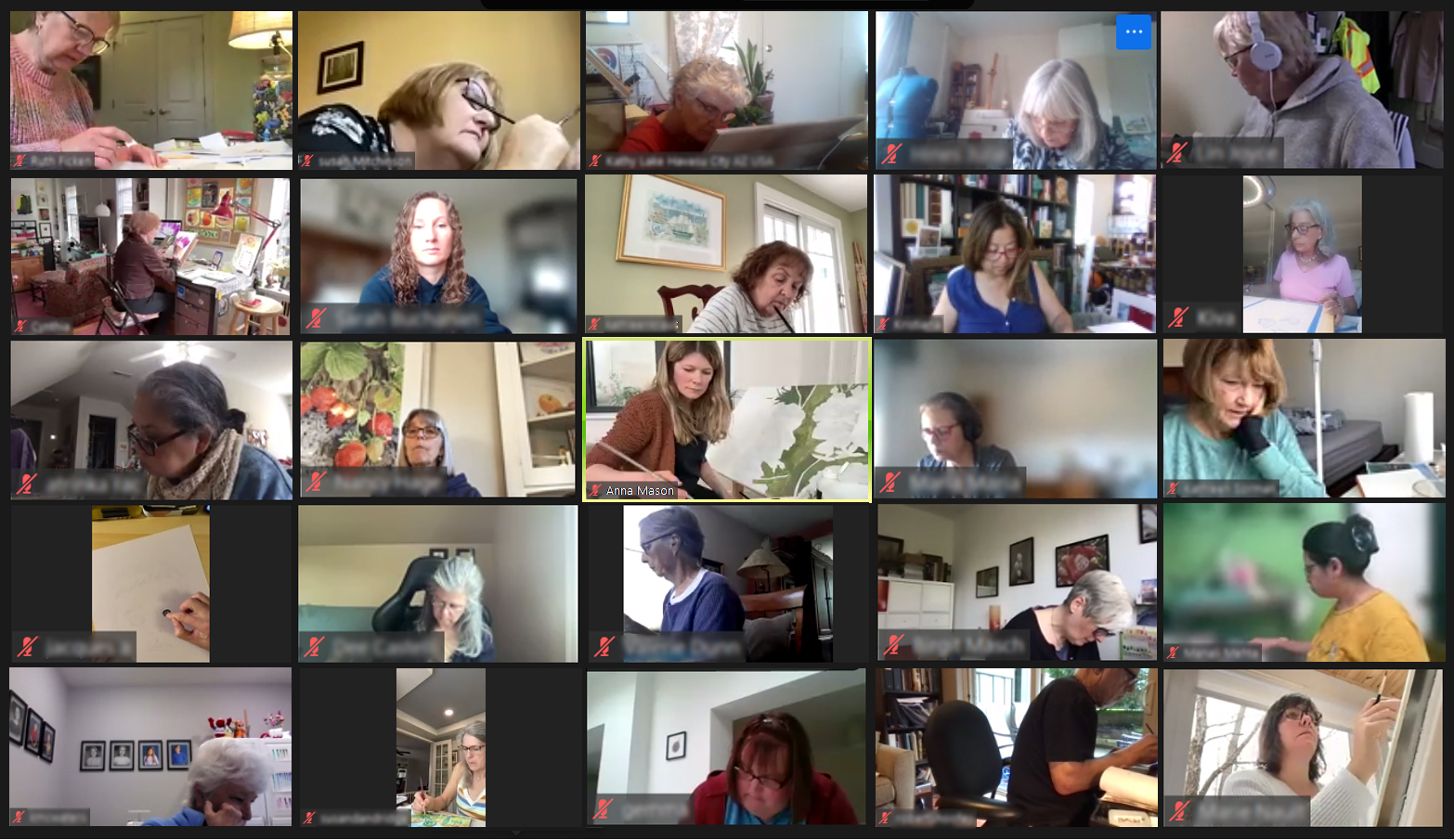 I came to the realisation that the word 'school' wasn't right for us anymore.
We needed a new name.
A name that fits our whole community and feels right for learners, improvers and more experienced artists who want to be part of something bigger than themselves.
A name that reflects the two things that unite our members: a love of making art, and a love of nature.
A name that describes our welcoming, peaceful online space that artists of all levels, from beginners at the dining table to experienced creatives can join to retreat, create, connect and grow.
So "Anna's School" is now Nature Studio.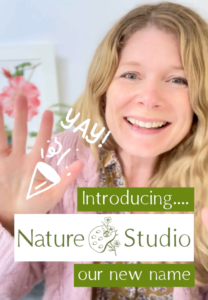 I could never have guessed my first brushstrokes would lead us here.
How about you? Have your first brushstrokes led you to unexpected places? Have you grown in ways that have surprised you? Has Nature Studio been part of your own creative journey?
Please join in the conversation below. I'd be thrilled to hear from you.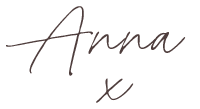 Subscribe to blog updates
The information you provide here will be used only to deliver the email course, along with other relevant updates from me. You can unsubscribe anytime. Click here for our privacy policy.